European Textile Technology Platform celebrates 10 years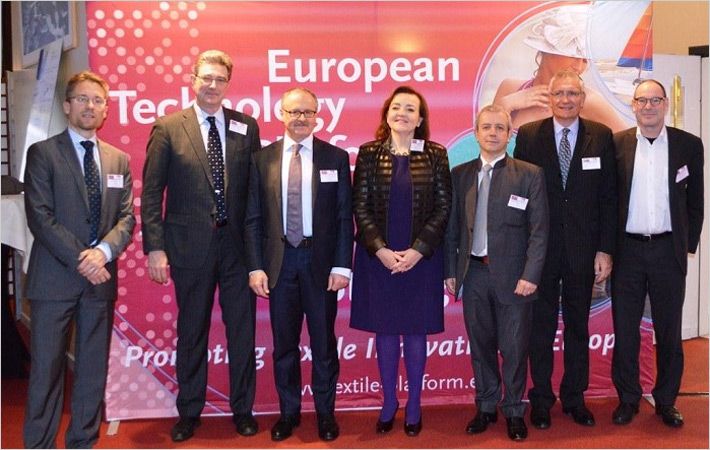 The 10th conference of the European Technology Platform for the Future of Textiles and Clothing (Textile ETP) took place in Brussels from March 25-26, 2015.

Over 150 participants from 20 countries witnessed a very broad overview of key textile technologies which moved from research labs into industrial practice or which are expected to do so.

"It was an impressive demonstration of how innovative, high-tech and diversified the EU textile and clothing sector has become," a press release from the Technology Platform informed.

Paolo Canonico, president of the Technology Platform said, "Few people would have predicted this incredible transformation of our sector back in 2004, the year when the Textile ETP was launched."

"It was also the year when the last textile import quotas were phased out and we lost many companies and industry jobs in the following five-year period," he also said while giving the inaugural address.

"However, the companies that have successfully navigated this phase are more competitive and resilient than before with productivity up by 50 per cent and extra-EU exports rising one-third to €42 billion in the last 10 years," he noted.

Canonico expressed his conviction that the high-tech transformation of the sector would gather further steam and further reinforce the role of the Technology Platform.

Clara Torre, director for Key Enabling Technologies, the industrial research part of the EU's Horizon 2020 research funding program, highlighted participation of textile and clothing sector in EU programmes.

She also stressed on the crucial role that the Technology Platform has played in facilitating access to these funding opportunities especially for SME's as well as enabling collaboration with other sectors.

She admitted difficulties in the start-up of Horizon 2020 mainly due to the massive oversubscription of the funding calls and invited the Technology Platform to help finding better ways of funding research.

Dominique Adolphe and Braz Costa, serving also as vice-presidents of the Technology Platform stressed the important role of the academic and applied textile research institutions.

According to them, these institutions have ensured that the technologies for industrial breakthroughs for the next 10 years are explored, developed and successfully transferred to industry.

They both confirmed that since the launch of the Textile ETP, collaboration between industry and the textile research community has become closer and more constructive.

Throughout the two conference days, 20 presentations shared between industry, technology centres and academia explored the most promising new technologies and innovations.

These were in areas like sustainable fibres, nanofibres, smart textiles, technical textile applications, advanced fibre and textile processing technologies, digitalisation and new business models.