Global 2015/16 cotton crop to be down 7%: USDA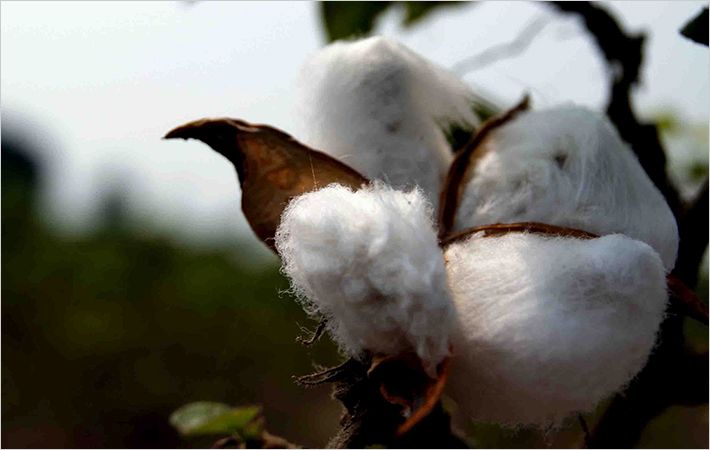 USDA said it has initially projected the 2015/16 global cotton crop at 111.3 million bales, 7 per cent or 8 million bales below the 2014/15 estimate.

In a report, USDA said area reductions in many countries are expected to account for the bulk of the 2015/16 production decrease.

It has forecast world cotton area to be 6 per cent lower at 31.8 million hectares, the lowest since 2009/10, while global yield in 2015/16 is forecast below the last several seasons at 763 kg/hectare.

The US agency expects the two largest producing countries, India and China to account for a combined 51 per cent of the world crop in 2015/16, slightly higher than in 2014/15.

India is forecast to become the world's leading producer in 2015/16 after equaling China's output in 2014/15 and its cotton production has been forecast at 29.5 million bales, down 0.5 million bales from 2014-15.

Indian cotton area has been projected at 12 million hectares, down from 2014/15 but near the average of the three previous seasons. It however expects that India's yield will rebound from 2014/15's 9-year low.

China is forecast to produce 27 million bales in 2015/16, 10 per cent below a year earlier and the smallest crop since 2003/04.

Area is expected to decline 16 per cent overall, with a larger reduction in eastern China as Government policies support further concentration of cotton in Xinjiang.

With proportionally more area in higher yielding Xinjiang, the national yield is forecast at a record 1,589 kg/hectare.

Pakistan and Brazil are also projected to produce smaller cotton crops in 2015/16. Pakistan's production is forecast at 10 million bales, about 6 per cent below 2014/15 but similar to the 4-year average.

On the other hand, Brazil's cotton crop is projected at about 6.8 million bales, 3.5 per cent below 2014/15, as area is expected to decline to its lowest since 2012/13.

Global cotton mill use is forecast at 115.3 million bales in 2015/16, up 3.5 percent or 3.8 million bales from 2014/15, reflecting growth in the world economy and lower cotton prices.

"China and India will remain the largest consuming countries, with a combined cotton mill use of nearly 62 million bales, or 54 per cent of the world total," USDA informed.

China's cotton mill use is forecast at 36 million bales in 2015/16, about 3 per cent above the current season but equal to 2012/13.

India's cotton consumption is projected at a record 25.8 million bales in 2015/16, 5 per cent above the previous year, representing 22 per cent of global cotton mill use.

Cotton mill use in Pakistan is expected to reach 11.1 million bales in 2015/16, a growth rate near the world average.

World cotton trade in 2015/16 is forecast at 33.7 million bales, similar to the previous season but the lowest since 2008/09.