Second rain spell needed for Indian cotton crop: ICF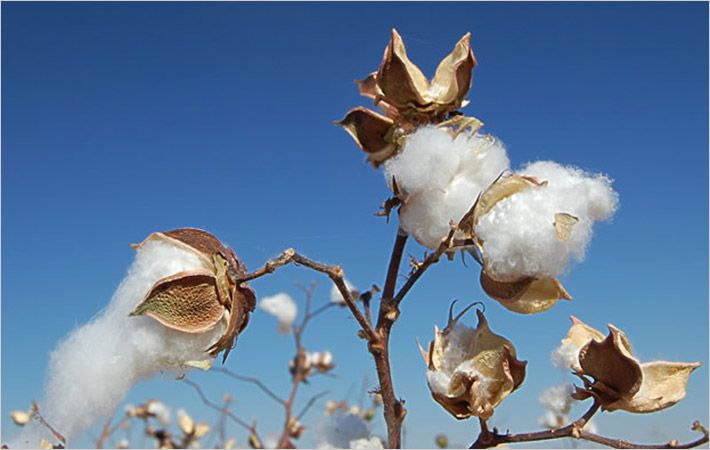 The latest Indian Cotton Federation report for the fortnight ended July 15, informed that a second spell of rain is needed for the standing crop in most of the cotton growing regions of the country.

Quoting market reports, the ICF report added that unsold cotton stock lying with CCI is approximately 56 lakh bales while unsold cotton stock lying with others is approximately 11 lakh bales.

CCI has been able to market approximately 10 lakh bales in the last fortnight of which major buyers have been international traders.

The report also said that the all India cotton sowing report is encouraging with 3.47 million hectares as on at June 25, 2015 and that if a second rain spell happens the sowing will progress further.

The price for good quality J-34 r/g in Punjab was Rs 3820 per maund spot, while in Haryana J-34 r/g was quoted at Rs 3750 per maund spot and in Rajasthan it was offered at Rs 3750 per maund spot.

While in Punjab and Haryana the sowing has been on time, in Rajasthan there is a delay in sowing due to insufficient rains.

With floods in Amreli district in Gujarat, resowing has to be done in the area while many other parts of Gujarat are awaiting another spell of rain which is badly needed for the standing crops.

The price for good quality S-6 cotton has started rising due to this situation and was quoted at Rs 35,500 spot per candy, while average quality V-797 r/g with 15 per cent trash was offered at Rs 25,500 spot per candy.

Subsequent to rains in Maharashtra, sowing of cotton has taken place in some pockets in areas surrounding Akola, Jalgaon, Hinganghat and Vidharbha region.

While in Marathwada region, areas surrounding Aurangabad, Jalna and Nanded, rainfall is very badly needed. The price quoted for good quality Bunny of 29 mm was Rs 34,500 spot per candy.

There has been very good and timely rainfall in Madhya Pradesh and in certain areas surrounding Ujjain there have been floods, due to which resowing may be needed.

The price quoted for good quality bunny was Rs 35,000 spot per candy while Dch-32 of 34mm was assessed at Rs 48,000 spot per candy.

29 mm Bunny of Adilabad region in Telengana was offered at Rs 33,500 spot per candy while good quality 30 mm of Guntur was sold by CCI at Rs 34,000 spot per candy.

There have been good and timely rains till now to the standing crop in North Karnataka in areas surrounding Chitradurga, Ranebennur, Hubli and Bailhongal.