Q1FY16 net zooms 89% at home textiles exporter Trident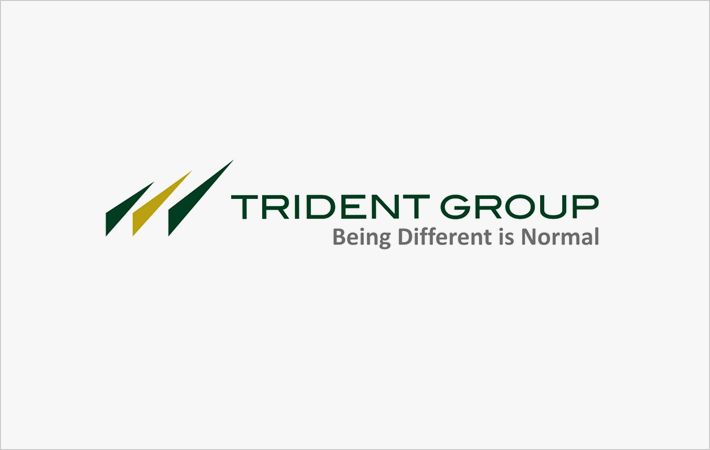 Net profit at one of the biggest Indian home textiles producer and exporter Trident Ltd zoomed 89 per cent year over year in the three months to June 30, 2015.

In a BSE filing, Trident said its net profit soared 89 per cent to Rs 61.0 crore in the first quarter of fiscal 2016 vis-à-vis Rs 32.3 crore in the three months to June 30, 2015.

Net revenue in the reporting quarter however climbed down 3.7 per cent at Rs 879.1 crore compared to Rs 913.3 crore in prior fiscal first quarter.

"Net sales declined due to lower yarn realisations and higher captive consumption of yarn," the Rajinder Gupta led Trident explained.

Finance cost declined by 23.5 per cent to Rs. 44.5 crore in the quarter under review from Rs 58.1 crore in the previous fiscal's first quarter.

It also informed that, improvement in its credit rating has enabled the Company to significantly reduce the overall interest costs.

The Company repaid term loan amounting to Rs 102.9 crore during the quarter, which includes prepayment of high cost debt of Rs 32.2 crore, while outstanding term debt as on June 30, 2015 stood at Rs 1,896.5 crore

The equity ratio at the end of June 30, 2015 stood at 1.77:1, while the filing observed that debt level increased due to expanded capacities and return ratios improved due to improved margins

Cash profits at Rs 142.3 crore in the first quarter of fiscal 2016 were higher versus Rs 113.1 crore in the corresponding quarter of last fiscal.

The Trident board of directors has approved raising funds totaling to Rs 60 crore through issue of unlisted non-convertible cumulative redeemable preference shares on private placement basis.

The strategy committee of the Company has revisited Capex plan of yarn modernization project at Rs 103.9 crore and captive power project of Rs 393 crore at its facility in Budhni, Madhya Pradesh.

"This is in-line with management's focus on consolidating its existing terry towel operations and upcoming composite bed linen project," it noted.

Going forward, based on free cash flow generation, Trident may evaluate a captive power plant at its Budhni Facility in smaller phases.

Chairman Rajinder Gupta said, "Trident has begun the year on a positive note with steady performance backed by healthy demand scenario and improved off-take of home textile products."

"Our focus currently would be to drive growth by leveraging and consolidating the existing terry towel operations and stabilising the upcoming composite bed linen project," he too added.

"Capex would be deployed only for necessary de-bottlenecking to enhance productivity and performance in the upcoming years," Gupta too observed.