Net profit dips 16.68% at Sutlej Textiles in Q1FY16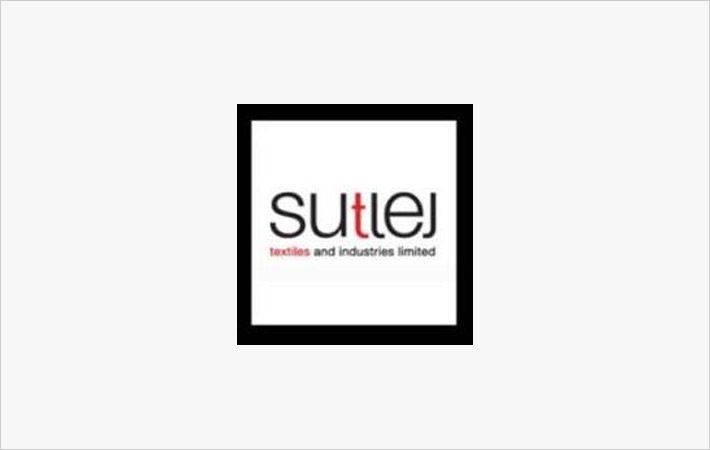 Net profit for the first fiscal quarter ended June 30, 2015 at producer of value added dyed yarns and home textiles, Sutlej Textiles and Industries Ltd dipped 16.68 per cent year over year.

In a BSE filing, Sutlej Textiles said that its net fell 16.68 per cent to Rs 29.78 crore in the first quarter of fiscal 2016 as against Rs 35.74 crore in the three months to June 30, 2014.

Net profit margins were also down 83 bps to 6.43 per cent in the reporting quarter compared to 7.26 per cent in the first quarter of fiscal 2015.

Revenue at the synthetic & cotton mélange yarn manufacturer too declined to Rs 463.31 crore, down 5.84 per cent vis-a-vis Rs 492.06 in the prior fiscal first quarter.

Sutlej Textiles reported an EBITDA at Rs 68.75 crore in the reporting quarter which was down marginally from Rs 68.89 crore it posted in the corresponding period of fiscal 2015.

"For the first quarter of fiscal 2016, EBITDA margin climbed 84 bps to 14.84 per cent compared to 14.00 per cent in the same quarter of previous fiscal," it added.

Profit before depreciation and tax (PBDT) for the quarter under review was flat at Rs 55.42 crore, while
PBDT margin rose 70 bps to 11.96 per cent from a fiscal ago quarter.

Chairman CS Nopany said, "Our performance during the quarter is reflective of the challenging business environment currently prevailing in the sector."

"Multiple headwinds led to a lag in revenue momentum however, improved contribution from higher margin products resulted in sustaining operating profitability, he too added.

"The newer capacities for producing value added cotton mélange and cotton blended dyed yarn added last year have started functioning at optimal levels," Nopany informed.

Sutlej Textiles informed that it achieved higher output of high margin value added cotton mélange and cotton blended dyed yarn and also that higher output of value added products will strengthen its margins and profitability.

The transaction of acquiring Birla Textile Mills on slump sale basis has been approved by the Competition Commission of India (CCI) and it expects the transaction to be concluded by September 30, 2015.

Birla Textile has capacity of 83,376 spindles and manufactures cotton, synthetic & blended yarn in grey & dyed and with this acquisition, Sutlej's spinning capacities will reach 377,112 spindles post-acquisition.

Sutlej Textiles has commenced project work on a brownfield project of expanding capacity of value added by installing 35,280 spindles at its Bhawani Mandi, Rajasthan facility at a project cost of Rs 270 crore.