All four Trützschler divisions to exhibit at ITMA 2015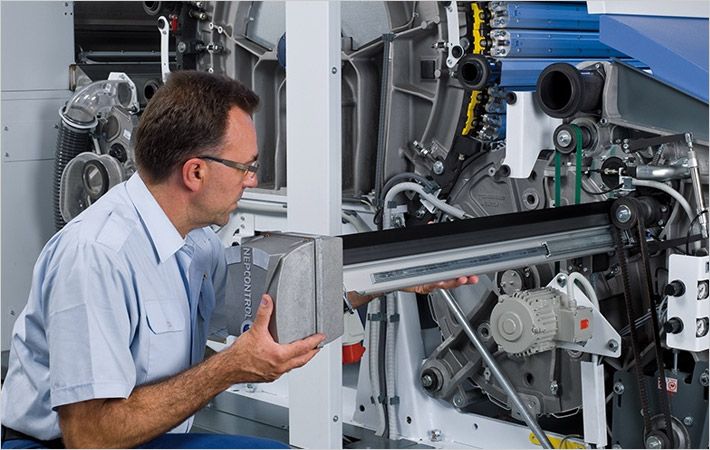 All the four divisions at German textile machinery manufacturer Trützschler will be exhibiting at ITMA 2015 under a central theme, 'Processes and machines to improve economic efficiency at our customers are in the spotlight'.

Trützschler Spinning will exhibit an advanced card with increased productivity and energy efficiency, while the draw frame product range too has been further expanded.

"In combing technology, it will showcase the Superlap, which requires less personnel and also the Toyota-Trützschler comber which has new application-oriented features," the company said in a press release.

It added that with three foreign part detection technologies in one blowroom machine, Trützschler has already set a high standard.

At the ITMA, further technologies will be added to the existing three, as a result of which separation is even more effective.

The data acquisition system T-Data is increasingly becoming standard and due to Trützschler-specific sensors on the machines, important quality data can be managed and evaluated.

"This includes for instance, neps in the card sliver or the energy consumption of the machines," the German textile technology producer explained.

Trützschler Nonwovens will focus on the variety of manufacturing processes, especially concerning web bonding, in addition to total system concepts.

Individual components and models will demonstrate innovations in spunlacing, needling as well as thermal and chemical bonding.

The range on display includes the modular AquaJet, an efficient dryer, a new patented structuring process for the thermo bonder, quality increase in needling, and the high-speed foulard for ADL systems.

"The significant speed advantages of the newly developed liquid foulard are based on special geometries and roll surfaces," it stated.

"The result is an increased economic efficiency in the production of light-weight, chemically bonded nonwovens," Trützschler informed.

Another new product is the thermobonded nonwovens with 3D effect and large volume that can be produced in-line in the Omega oven with special equipment.

Voith Paper, the cooperation partner for wet laid, hydroentangled nonwovens, is also represented on the Trützschler stand.

Together with the AquaJet, the dryer and winder from Trützschler Nonwovens, the Voith HydroFormer results in a powerful machine combination whose application goes far beyond the production of flushable wipes.

The Trützschler Man-Made Fibres business division will introduce a new generation of staple fibre machines as a complete package and also as modular components.