Pradip plans an optimistic retail foray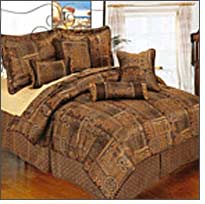 Pradip Overseas Limited, the Ahmedabad-based company, operating, basically, in the realm of the home furnishings, has decided to come up with its first stand alone store in Mumbai by an investment of over Rs50 crores.

Primarily an exporter, Pradip Overseas, a manufacturer of home décor and home furnishing range including table linen, bed spread, quilt, cushion cover, curtains, has a very insignificant presence in the domestic market. The Group exports over 75 percent of its total production.

Although operating for past 28 years, the Company has now decided to shift its focus towards the domestic market. Divulging his views in this regard, Mr Kamal Garg, Executive Director of Pradip Overseas Limited told Fibre2fashion, "Our production capacity has increased 1,50,000 lakh meters per day, over current 2.25 lakh meters. Further, there is a consistency of sales in the home ground as compared to the international market."

Talking about their first retail venture in Mumbai and not in its present dwelling, Mr Garg said, "Looking to the present market scenario in Ahmedabad, which is yet to grow, selling cannot be done more. Where as, capacities in Hyderabad and Mumbai are much better. However, in near future, we will certainly open our store here and we hope to set up at least 20 outlets across the country."

Pradip Overseas Limited has decided to acquire an expansion policy in its home land by getting into institutional sales to Government agencies, hotels and other retail formats.