Al-Sorayai walks away with glory at Domotex 2008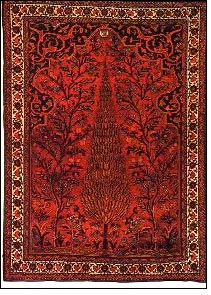 In the 20th round of Germany's International Carpet Exhibition, held from January 12-15 in Hanover, Arabic carpets were highly appreciated by the visitors. One of the participants, who stole the show by displaying the most innovative styles of flooring products, was the Saudi-based Al-Sorayai Group.
This Company is among the biggest manufacturers and exporters of carpets in the Middle East. It has introduced latest trends and styles in its designs, all the while keeping intact the charm of the rich Arab culture.

Al-Sorayai's majority of sale this year includes retail transactions. However, to meet the different needs they are ready to expand their scope and venture into retail sales of tailored products.

Nearly 1,400 domestic and international exhibitors were present, here, to showcase their latest lines of carpets, rugs, textile and floor coverings, fibers and yarns, at the expo which is considered to be the most important event of the year for the industry worldwide. There are series of events comprising of various meetings, presentations and workshops on hand-made floor coverings.

Al-Sorayai Group's homeland The Kingdom of Saudi Arabia (KSA) consumes approximately 70 million square meters of rugs per year, and is ranked world's third largest manufacturer of rugs and carpets, producing 120-130 million square meters per year. Rugs accounts for 51 percent of total textile production in the kingdom and are exported to 75 countries worldwide.

Transactions at this year's event have reached the multi-million US dollar mark, and are expected to exceed the total 2007 earnings, which reached $60 million.