Dhaka Handicraft Expo to end, today!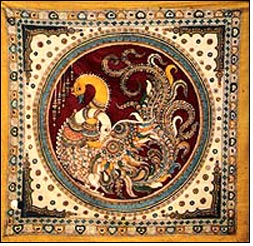 Handicraft exhibition at Drik Gallery, Dhaka, is all set to conclude today. The unique event, organized by Ecota Fair Trade Ltd, kicked off on January 21.

Highlight of this fair are the world renowned nakshi kantha silk quilts. Exquisitely woven fabrics in shades of pink, crimson and gold are also being displayed here.

Leading players are showcasing vegetable dye products here.

Sources say that the chief aim of organizing such events is to attract more foreign consumers, especially clients from the US and EU, which will help develop the deteriorating handicraft sector in the country.

Experts believe that this event will also help bring craftsmen together and enhance their knowledge and skills of international trends.