Tibre Trousers recognized as eco-friendly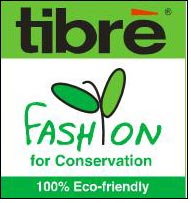 For years, Gangotri Textiles Ltd has been setting the benchmark with environment-friendly processes in the textile industry. Now, they have finally received global recognition for their efforts.

The company has been granted authorization according to Oeko Tex 100 standard to use the Oeko-Tex mark for the following products: Tibre Trousers made of 100% cotton piece dyed fabrics treated with enzyme or wrinkle free finish and /or softener (inclusive of all accessories).

Environment friendly processes have always been ingrained at Gangotri Textiles Ltd, right from their earliest days. The company works with the finest raw materials, and natural additives for dyeing, softening and other processes.

In their new 52 acre mega plant at Perundurai (Coimbatore), Gangotri Textiles Ltd has gone a step further and established 0% effluent discharge processes.

The plant showcases some of the most sophisticated machinery in the country, and the multi-stage water recovery facilities are among these.

Oeko-Tex standard 100 is a global testing and accreditation scheme for the screening of harmful substances within consumer textiles.

Goods meeting the requirements of the standard are entitled to carry the Oeko-Tex label, which contains a unique code number specific to the product and certificate.

Finished products carrying this label, which includes the wording;" Confidence in Textiles - Tested for Harmful Substances", provide peace of mind to consumers and are becoming increasingly recognised and actively sought by them.