Help sought to save Pashmina goats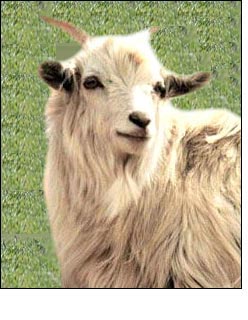 Situation in Leh, Ladakh, calls for immediate action to safeguard the lives of hundreds of livestock entrapped in the snow covered highland pastures of Changthang.

Army has been resorted, to cater fodder for hundreds of Pashmina goats, yak and wild sheeps.

Sources informed that the area which spreads over 22,000 square kilometer has been covered with thick snow for the past couple of days.

Officials from Ladakh Autonomous Hill Development Council, assured that four trucks loaded with fodder has already been disbursed to the area and that the needful will certainly be done to ensure the cattle's safety.

Extraordinary and exclusive shawls made from Pashmina wool of Kashmir are popular worldwide as some of the best handicrafts and it is only but fair that something be done to save these rare species from meeting such a disastrous fate.