Severe crisis looms over TN cotton industry - SIMA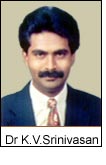 The textile industry in Tamil Nadu is currently undergoing severe crisis and the operations are paralysed due to abnormal cotton price coupled with acute power shortage prevailing in the State from 1st March 2008.

In a Press Release issued, Dr.K.V.Srinivasan, Chairman, The Southern India Mills' Association (SIMA) has informed that the industry had never faced such a worst crisis in its history.

He has mentioned that the industry which had already been suffering due to 15% appreciation of rupee against US dollar, 5% escalation in interest rates, 5 to 10% drop in yarn price has been the worst hit due to 25% increase in cotton price and around 25 to 30% power shut downs faced by the textile industry in the State.

Cotton being a seasonal commodity, the mills procure the required cotton during November to February every year to produce the desired quality yarn and meet the customer requirements; but this year, the mills could not cover even 20 to 30%, says Dr.Srinivasan.

He has added that the foreign buyers have been speculating the cotton price from the beginning of the cotton season and totally paralysed the purchase of cotton by the domestic textile sector.

He further said that the foreign buyers have covered cotton till December 2008, for example, the buyers have covered Gujarat Shankar-6 cotton for Rs.23,200 per candy for December 2008 under forward cover.

He has said that though in the liberalized economy, it mightbe difficult to have any control on such speculation, considering the employment of over 3.5 crore people in the textile industry across the country, it is very essential to streamline cotton exports, withdraw 1% duty drawback extended for cotton exports and also remove the import duty of 10% and exempt cotton from the Special CVD of 4% immediately to create level playing field.

Dr. Srinivasan has pointed out that the Union Budget 2008-09 has failed to consider the genuine pleas of the labour-intensive textile industry and therefore, he has appealed to Central Government to immediately take necessary steps to control the cotton price failing which the entire industry would become sick throwing several crores of people out of job leading to industrial and social unrest.