TMC to improve conditions of cotton growers in Vidarbha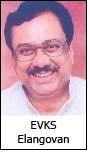 The Government of India launched the Technology Mission on Cotton (TMC) in February, 2000 in 9th Five Year Plan, with the objective of improvement in the production, productivity and quality of cotton and reduction in cost of cultivation, in order to provide abundant supply of good quality cotton at competitive prices to the textile industry and a remunerative return to the farmers.

The scheme is functional in Maharashtra State also including Vidarbha region. The mission consists of four mini missions, which are being jointly implemented by the Ministry of Agriculture and the Ministry of Textiles.

Objectives of Mini Missions (MMs) are as under:
i) Mini Mission I relates to Research and Development on cotton, which strengthen especially on genetic improvement of cotton, cotton seed technology, Resource management for quality cotton production, modernization of cotton cultivation, and post harvest technology. This scheme is being implementing by the Indian Council for Agriculture Research (ICAR).

ii) Mini Mission II relates to Dissemination of technology to farmers. The main components include production and supply of certified seed of varieties/hybrids, transfer of technology through field demonstration & farmers' training and thereby increasing production and productivity of cotton. The Ministry of Agriculture implements mini mission-II.

iii) Mini Mission III relates to improvement in marketing infrastructure and includes the revival of dormant market yards, improvement in existing market yards and setting up of new market yards.