TruColor of 3P InkJet Textiles wins WFM fabric category award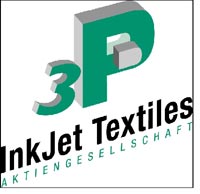 Based on Wide Format Imaging readers' votes during January and February, the TruColor line of 3P InkJet Textiles Corp came out on top in the Wide-Format Media Fabric category.

"We are grateful that the TruColor line has been selected for this honor. The products have been on the market for a few years and the relevance to the market is still high", said Thomas Pötz enthusiastically, the Sales and Marketing Director of 3P InkJet Textiles AG. "It is a testament to our Research and Development team who continue to design superior quality fabrics which solve customer needs."

The user-friendly premium line TruColor makes the production of various signs and banners for any advertising purpose easy and comfortable. 3P InkJet Textiles Corp developed a wide range of TruColor media for optimizing output with solvent and eco-solvent printers to achieve the ideal printing result.

In the focus are user-friendly production, high resolution image quality, authentic image and color reproduction with brilliant colors, quick turnarounds, flame resistance for indoor use and outdoor usability. TruColor fabrics meet the highest demands as documented by the DIMA award in 2004. Many printer manufacturers expressly recommended 3P's TruColor products to ensure best results.

The product range varies from blended Canvas and pure cotton fabric to polyester fabrics in different thickness, look, and texture. TruColor Flag, TruColor Banner gloss FR, TruColor heavy Banner, and TruColor Spinnaker are particularly suited for one step outdoor use - after-treatment is not required.