Nonwoven stylish reusable tote from Neela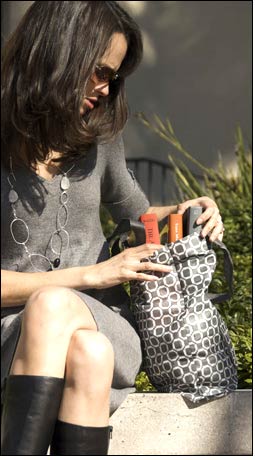 Neela Products announced that its line of reusable, recyclable bags is now available for sale on its website.

Neela bags come in an array of stylish patterns and colors inspired by modern textile designs, and are made out of nonwoven polypropylene – a lightweight and durable material that is both reusable and recyclable.

The bags are intended for everyday use and are designed to reduce excess consumption of paper and plastic bags.

"When researching our products, we heard from so many people that they would be more inclined to carry reusable bags if they came in attractive patterns and colors and were easy to store," said Carla Manna, co-founder of Neela Products.

"Neela bags answer this call – now consumers have an environmentally-friendly alternative that does not require them to sacrifice either style or convenience."

The bags are offered in the following three styles, which come in several sizes and patterns, with options such as a self-pouch, zippers, and stabilizers: The Neela Market Tote – slightly larger than a paper grocery bag, the Neela Market Tote includes a fold-up version (offered as a single bag or in a pack of five) and a stabilizer version for extra heavy loads.

The Neela Shopper – a shopping tote that comes in three sizes (small, standard and large) for errand running, everyday shopping and travel.

The Neela Wine Tote – a beverage carrier that comes in two sizes – small has a single compartment for a wine bottle, large can hold four wine bottles (or bottles of similar size).