FWSD, an opulent fest for fashion savvies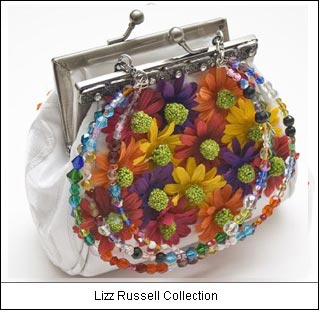 Fashion Week San Diego (FWSD), the only seven day event in the world which has participation from two countries is scheduled from September 28 to October 5 this year.

Famous designers from United States and Mexico will be enthusiastically showcasing their stunning collections for Fall 2008. The fashion savvy spectators will be able to get a glimpse of the designs, at the Sheraton San Diego Hotel and Marina .

The week long feast aims to reflect the deep rooted and unbeatable fashion culture of Southern California that is not restricted by geographical boundaries. FWSD will not only feature the mesmerizing creative works by established designers but also host forums, lectures, shopping bonanzas for onlookers.

Some of the designers who will be displaying their renowned brands include Lizz Russell, Lauren-Elaine Designs, Nelli USA, Fuegorosa, Fashion Overdose, Charmone Shoes, G-Star, Jorge Corella Designs, Parris Harris, Sergio Alcala, Stacie May and Sweet Petites.

The designer wear will include sustainable, recycled and plus-sized lines. The fashion show will also benefit the Child Abuse Prevention Foundation.

Lizz Russell, known for her stylish and opulent handbags that are crafted out from silk and leather will make the event grand with her collection. The elaborate use of semi precious stone adds that extra dash of glamour to make the women look simply gorgeous.

Olga Sánchez, Mexican designer will display his label Fuegorosa which is an eclectic and colourful mix of garments. The designer uses interesting combinations in various prints and textures to make the garments vibrant.

Along with garments and accessories, MADE jewellery, a leading ornaments brand will also captivate the senses of the onlookers.

The fashion show is sure to pull crowd from far and wide as fashionistas will get a rare opportunity to witness the creative genius of designers who have already proven their potential in fashion arena.