ITMA ASIA + CITME to welcome large numbers of visitors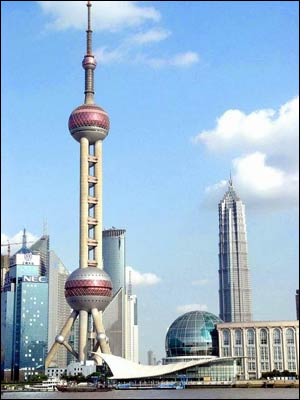 Visitors and exhibitors planning to attend the ITMA ASIA + CITME 2008 exhibition are being urged to apply for their visa without delay.

Most foreign nationals will need a visa to enter China for the show, which is being held in Shanghai from July 27 to 31.

Show officials are warning that the Olympic Games, in Beijing from August 8 to 24, is already causing a backlog of visa applications in Chinese embassies around the world – so it will take longer than usual to process and validate requests.

With 100,000 visitors expected at ITMA ASIA + CITME 2008 – including a large proportion of both exhibitors and visitors from outside China – the need for visa applications to be submitted urgently is strongly recommended by the organisers.

ITMA ASIA + CITME is jointly owned by the European Committee of Textile Machinery Manufacturers CEMATEX and a Chinese consortium made up of CCPIT (Sub-council of Textile Industry, China Council for the Promotion of International Trade), CTMA (China Textile Machinery Association), and CIEC (China International Exhibition Centre Group Corporation).

Says CIEC spokesperson Anne Zheng: "It is absolutely vital that anyone who requires a visa for China acts now to ensure that the Chinese embassy in their country has time to process it.

The Olympic Games has understandably put extra pressure on the system, and embassy officials are doing all they can to deal with applications as quickly and smoothly as possible.

But we are very keen to ensure that our ITMA ASIA + CITME visitors do not get left behind in the race to obtain their visas."

There are strict guidelines which must be followed by all visa applicants, and it is imperative that the correct documents are submitted along with the visa forms.