Designer's Studio, a special zone for textile designers at Intertextile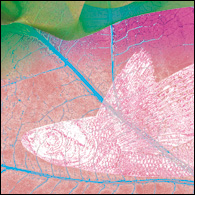 China International Trade Fair for Apparel Fabrics & Accessories Shanghai New International Exhibition Centre, Shanghai, China 20 - 23 October 2008

• Exhibitors from around the world make show truly international
• National pavilions help buyers locate suppliers
• Famous suppliers in key categories already signed on

Intertextile Shanghai Apparel Fabrics, one of the world's largest and most popular textile trade events, will welcome more than 2,200 suppliers from across China and around the world when it runs 20 - 23 October 2008 at the Shanghai New International Expo Centre Shanghai. The show has proven itself as a worldwide destination for textile trade not just for China, but also for the world.

Suppliers, particularly from Europe and the USA, choose the show to not only enhance sales opportunities but to connect with their existing customers. China boasts the bulk of the world's garment factories, making a visit to Intertextile Shanghai Apparel Fabrics one of the most convenient ways for international suppliers to meet international, and of course Chinese, customers directly.

National pavilions group suppliers for easy access:
To help visitors find suppliers from a particular country or region, Intertextile Shanghai Apparel Fabrics will set up distinctive country/region pavilions in the international hall.

Special signs identify the different pavilions and some, including the Italy Pavilion, feature a trend and product zone. Pavilions this year will come from Germany, Italy, Japan, Korea, Pakistan, Portugal, Taiwan, Thailand and Turkey.