EDANA elects Mr Gerd Ries as New Chairman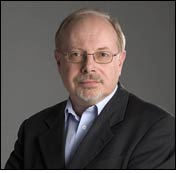 At the Annual General Meeting of EDANA, held in Madrid on 12th June 2008, Gerd Ries, Vice-President EAME, Regulatory and Medical Affairs, Johnson & Johnson, Germany, was re-elected as Chairman of EDANA by members for another one-year term of office.

Gunnar Preifors, Director R&D Personal Care, SCA Hygiene Products AB, Sweden and Paul Eevers, Director Beverages, Supply Management, Unilever Europe Foods, Belgium were both re-elected by the members as Vice-Chairman and Treasurer respectively.

EDANA welcomes a number of newcomers to the Board, following the departure, for various reasons, of some of its long-standing Governors, who greatly contributed to the association's dynamic and healthy status, namely:
Claudio Ermondi - Ahlstrom - Italy
Alexander Maksimow - McAirlaid's Vliesstoffe - Germany
Pieter Meijer - formerly Fiberweb - France
Bernd Reck - BASF - Germany

The five new Governors, two from outside Europe, reinforcing EDANA's international remit, who have been elected for a three-year term of office, are:
Jean-Marie Becker - Ahlstrom - France
Serkan Gogüs - Mogul Nonwovens - Turkey
Susan Harley - Cardinal Healthcare - Switzerland
Mahdy Katbe - Unicharm Gulf Hygienic Industries - Saudi Arabia
Andreas Pfau - BASF - Germany

Gerd Ries, after thanking the members for their confidence in re-electing him for a second time as Chair, shared his insight into the progress of EDANA in the five tenets of its strategy i.e.:
- Free and fair trade
- Public perception and communication
- Commoditisation versus innovation
- Sustainability
- Influencing the regulatory framework

He focused on Free and Fair Trade and Sustainability as the key areas where EDANA must act to enable its member companies to take advantage of a host of possibilities offered by economic, normative and information instruments at both regional and international levels.

He reminded AGM participants of EDANA's call on politicians for:
- Reduction of trade barriers and penetration of European standards and methods
- Free competition in the energy market
- Harmonisation of (conflicting) sustainability concepts
- Recognition of contribution to well being and quality of life

'We are on the right track', confirms Dr Ries. 'By our actions we are creating an environment that is beneficial to innovation and the sustainable and profitable growth of the industry.'

'EDANA is deeply indebted to its Board members, past and present.' says Pierre Wiertz, General Manager, EDANA.

'Working closely with the Chair and the Board members ensures that we stay close to the nonwovens industry, and enables us to work effectively on behalf of our members, representing their interests in a changing environment.

We also have the most international Board ever, in line with EDANA's vision and mission.

I would like to thank Gerd most sincerely for his leadership, strategic advice and commitment of the past year as Chairman and to the other Board members and the EDANA staff for their support and contribution to EDANA's growth.'.