2008 FIA handicraft expo kicks off in Lisbon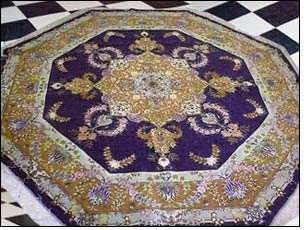 The International Handicraft Exhibition 2008 popularly known as Feira Internacional de Lisboa (FIA) commenced on July 5 this year in the capital Lisbon, Portugal, and is attracting a large crowd of visitors, thanks to the Iranian handicrafts.

Hand-woven silk and wool carpets from Iran have never failed to lure buyers arousing awe and enigma through its exotic craft and unique designs. Visitors are being given relevant information about the Persian carpets that have beautified innumerable palaces and monuments.

The expo is the largest of its kind in Portugal drawing visitors from across the world and hosting a number of cultural events. The fair will run till July 13 and in view with the present response from buyers, it is most likely to conclude successfully.