Artisans opt for eco friendly material to create artifacts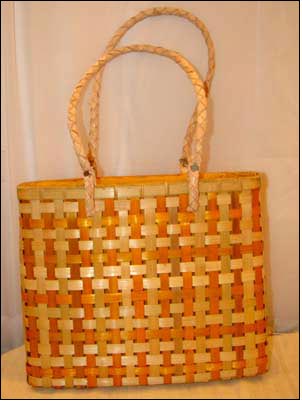 The artisans from Karnataka who are famous for their excellent craftsmanship world over, are now embracing eco friendly measures for making marvelous handicraft products all the more popular.

The artists have decided not to use animal parts like ivory, horns and skin for beautifying the amazing artifacts. Instead of using harmful chemicals like zinc oxide and lacquer, the craftsmen are now opting for natural dyes to create colourful and wide range of home furnishing products like curtain and rugs that do not damage the environment.

Going by the current rage that eco friendly items have created, experts are of the opinion that it will surely boost the demand of handicraft products made in Karnataka.

Karnataka State Handicrafts Development Corporation Limited in collaboration with Regional Design and Technical Development Centre, Bangalore has started training the artists across State for making use of natural raw materials. The nature friendly products are in huge demand in domestic as well as global market and adopting this method will help them increase the sale.

Working on the same lines, the authorities are presently holding a handicraft exhibition in Bangalore that will continue till August 17. Nearly 60 stalls are showcasing an array of captivating items that are made by craftsmen belonging to different regions like Rajasthan, Bihar and Andhra Pradesh.

Artifacts made from bamboo, cane, wood, paper pulp, along with hand woven rugs as well as handloom products, all are attracting lot of attention from the visitors.