Handloom of Kerala to get recognition thru expo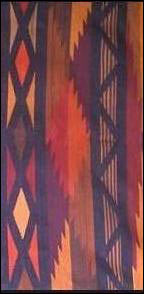 In order to promote and heighten the handloom sector of Kerala, a two day Handloom Show 2008 and a buyer and seller meet is organized in Thiruvananthapuram. The fair will take place on October 17 and 18 at the Mascot Hotel.

While attending a press meet, Elamaram Kareem, minister of Industries, told reporters that Kerala State Handloom Development Corp in association with the Directorate of Handloom and Textiles will conduct this expo.

The two day exhibition will display a series of handloom products that are woven in local looms.

Talks between buyers and sellers will also take place with an aim to explore new markets for the local made distinct items. Nearly 300 buyers from different parts of the nation are anticipated to visit the fair and venture into profitable deals.

The organizers are planning to put forward the idea of adopting a loom in front of private sector. It will make exclusive products only for them to sell in domestic and overseas market. This step will help the weavers earn regular income and become financially strong.

There are around 50,000 looms in the region with maximum number of units in Thiruvananthapuram district. More than 2,00,000 people are associated with this industry in the State from which approximately 96 percent working with cooperative sector and rest with private units.

Kerala exports furnishing fabric worth approximately Rs3 billion yearly, in different parts of globe. The handloom products enjoy a good demand in local market also, as last year, during the Onam festival, the enterprises earned nearly Rs220 million.

This year the sale of home furnishing is expected to fetch almost Rs350 million during Onam.