Carpet expo serves as meeting ground for enhancing trade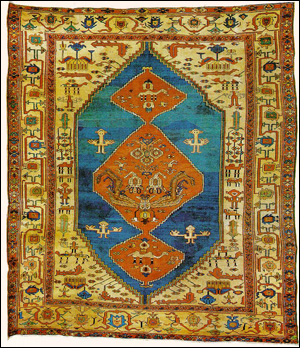 17th Handmade Carpet Grand Exhibition that began on August 22, at Tehran Permanent International Fairgrounds is coming to a successful completion today. This amazing and interesting seven day expo has witnessed the presence of local as well as global buyers.

Among various overseas visitors, a group of Chinese buyers, manufacturers and importers had also come to grace the occasion. The delegates from China held a meeting with the INCC officials in order to discuss further cooperation and improve the level of interaction between both countries for enhancing the trade.

Officials from both sides agreed upon participating in exhibitions to be organized by the respective nations, for better understanding of the local taste and bringing changes accordingly in the patterns.

The conference between the authorities of both countries was held in Esfahan hall, Trade Development Center located at the permanent ground of International Exhibitions.

Last year, Iran earned approximately US $750 million from exporting carpet to various global markets and the figure is expected to grow further in 2008.