Orissa Crafts Utsav – An ACE effort to promote Oriya art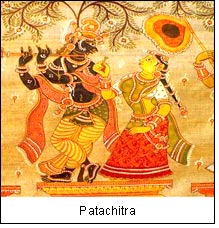 Orissa Crafts Utsav, an exhibition cum sale of handloom, handicraft and jewelry has been organized by the Art and Craft Exposition (ACE), an Orissa centered non-governmental organization working with the aim to promote Oriya arts.

The exhibition kick-started on September 12 and will run till the 21st of the same month at President Function hall, Tarnaka Cross Road.

A large number of Oriya art work will be put up for display at the exhibition including weaving craft, Patachitra, Palm leaf paintings, appliqué and patch work, silver filigree, stone carving, wood carving and Dhokra art.

The weaving crafts would essentially include a variety of silk, tussar and cotton in tribal, traditional and modern designs. However, of all these Patachitra is likely to attract the most number of buyers.

Essentially a piece of cloth or plate with pictures painted on it, Patachitra exudes traces of folk and sophisticated art and craft. Applique and patch work which is considered to be a vital and traditional craft of Orissa and which involves cutting colored cloth into geometrical and figurative animal and stitching them on to another cloth, would also be showcased at the expo luring visitors by its uniqueness.

Silver Filigree created by drawing silver strands into different shapes is a very popular Oriya craft and has a growing demand world-wide. This apart, Bengal Kantha and cotton sarees, Rajastani tops, kurties, ghagras, dupattas, Punjab pulkari dress materials and a host of other handicraft and handloom products would be open for sale at special discounted rates.