Lifestyle Expo to display plethora of personal care products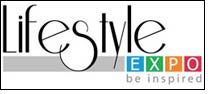 The Sultanate of Oman was once dubbed as a backward and impoverished country. Today, it is making its presence felt around the world and creating a niche in the global market. As it celebrates its 38th national day, Oman beams with great pride as it has transformed into a modern and vibrant nation, striking a blend of rich tradition and a modern lifestyle.

According to the Economic Freedom of the World: 2008 Annual Report released by Canada-based Fraser Institute, Oman was ranked 4th in the Arab World (40th in the world) in terms of economic freedom. Such comprises of five broad areas, namely, size of government, legal structure and security of property rights; access to sound money, freedom to trade internationally and regulation of credit, labour and business.

As the Sultanate is taking major strides with its modernization programs, it is witnessing paramount growth in various industries.

In the real estate sector, the market's investment stood at RO1.61 billion (US$4.2 billion) in 2007, from RO 290 million (US$750 million) in 2005. The country's residential properties have emerged as the highest income-yielding investment which is expected to grow into the coming years.

The industrial sector likewise underlines the country's major developments with investments stood at RO 2.5 billion. According to the Public Establishment and Industrial Estate (PEIE), the over all projects undertaken soared 149 per cent to 583 ventures during the last three years, compared to 234 in 2005. The rapid growth of the Sultanate's manufacturing companies significantly illustrates its improving business environment.

Such growth plus the numerous developments in various industries have spurred greater equal employment opportunities for both Omanis and expatriates. As of August 2008, the number of national manpower employed by the private sector companies and enterprises grew by 16.5 per cent, compared to the same period last year.

With Oman's dramatic growth in leasehold and freehold properties; commercial developments and a stronger Omanisation drive, the demand for outdoor and indoor furniture, landscaping goods and equipment, highly advanced home automation technologies from local and regional developers, fashion and wellness among working women, has surged and encouraged modern retailers to capitalize on this rapidly increasing market.

Inspired by these notable growths and increasing demand, Oman International Trade and Exhibitions (OITE) will stage the Lifestyle Expo on August 4-6, 2009.

Themed, "Be Inspired", the Lifestyle Expo home ideas and office modernization pavilions set an ideal workplace standard. It features a wide display of captivating home, office and lifestyle technologies, products and services especially designed for the affluent and luxury conscious Omani market and top decision makers.

Likewise, Lifestyle Expo showcases a plethora of personal care, ranging from beauty, well-being, fashion and accessories, spas and recreation centers especially aimed to suit the market's preferences for modern lifestyle.