NY futures continues to advance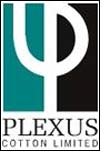 NY futures continued to advance, with May gaining 90 points to close at 49.31 cents, while December added 93 points to close at 54.28 cents.

We believe that the main feature this week was the lack of sellers, which has allowed the market to work its way higher with minimal effort. If we subtract all the spreads related to the rolling of the May contract, outright daily trading volume amounted to no more than 5'000 - 10'000 contracts all week long. Also, open interest continued to decline by over 8'600 contracts since last Thursday, which is another sign that there has not been much momentum behind this latest move higher.

The CFTC report as of April 7 confirms that both specs and index funds have been increasing their respective net long positions in recent weeks. Since March 10, large specs have bought 17'519 more futures and options contracts than they sold, while non-reportable positions added 6'689 contracts.

Until last week, the trade has been willing and able to take the short side of these net long transactions by specs and index funds, as it has increased its net short by 26'574 contracts over these same four weeks. But after massive loan redemptions there are now only a little over 2 million bales left with the government, which means that the trade has no longer a reason to short the market in big volume.

Quite to the contrary, when we look at the current US balance sheet, there should be about 4.4 mio bales of unsold cotton outside the loan, most of which have a short futures hedge against them. Therefore, for every bale that is sold to mills, we can expect the corresponding short futures position to be bought back, which means that the trade will most likely be a net buyer from here on out. Thanks to the fact that the July/Dec spread provides about 85 points of carry per month, the trade has time to work this basis-long position, but the goal is to get these bales sold as soon as possible.

In recent years one could make the argument that the trade would probably be a seller of futures over the summer months as it enters into new crop contracts with producers, but we don't expect much in the way of such forward business this season. Gone are the days when the trade tried to buy three seasons ahead in Brazil and here in the US it makes sense to acquire cotton in the loan and to play the redemption game without having to commit to the futures market for an extended period.

If we are correct in our assumption, then the trade is pretty much out of the picture as a potential short seller until new crop is harvested. This begs the question 'who is going to provide the shorts' if specs want to further increase their long position? It would have to be the speculators themselves, either by longs taking profit or by new shorts coming in. The only problem with that theory is that specs typically follow trends and once a trend is established, there won't be too many specs wanting to sell the market.