Clariant to form separate TLP business unit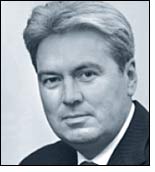 CEO Hariolf Kottmann commented: "In a low demand environment, Clariant's focus on generating cash and cost savings had the expected results. The strong cash flow further strengthened Clariant's liquidity and has increased the financial headroom for the necessary restructuring.

However, inventory devaluations and the impact of capacity underutilization costs led to an operating loss that was mitigated by our cost saving measures reflected in lower SG&A costs. We do not assume a sustainable recovery in demand. In the short- to mid term we will therefore accelerate restructuring and maintain cash generation as top priority."

Clariant, a world leader in specialty chemicals, announced that sales reached CHF 1.6 billion in the first quarter compared to CHF 2.1 billion in the same period a year earlier, a decline of 19% in local currencies and 24% in Swiss francs. The quarter was haracterized by a steep decline in demand. Volumes fell 25%, resulting in extremely low capacity utilizations which were accentuated by the company's strong focus on cash flow generation by reducing inventories. The substantial reduction of inventories was achieved by lowering production volumes clearly below sales volumes. The resulting strong operating cash flow came at the expense of a lower gross margin and a negative operating margin.

Margins were also negatively influenced by a substantial inventory devaluation resulting from a fast decline in raw material costs during the quarter. Compared to the fourth quarter, raw material prices fell 15% on average and 2% compared to the same period one year ago.

This effect is expected to become negligible once raw material price volatility decreases which we expect to take place already in the second quarter this year. While Clariant's margin management was successful with 6% higher sales prices year-on-year, inventory devaluation and underutilization costs led to a decline of the gross margin to 23.6% from 30.5% in the previous year.

The contributions of less cyclical businesses such as de-icing, oil services and agrochemicals could not compensate for the overall negative trend in demand. A reasonably good economic environment in Latin America and first signs of stabilization in some Asian countries could not offset the collapse of demand in the mature markets of the United States and Europe.

Sales, General & Administration (SG&A) costs were reduced to CHF 357 million from CHF 437 million in the first quarter 2008. As a result of the lower sales the SG&A ratio in percentage of sales increased to 22.2 % from 20.7%. Hence the group reported an operating loss before exceptionals of CHF 13 million and a negative operating margin before exceptionals of -0.8%.

The Masterbatches Division lowered its breakeven point and returned to an operating profit after a flat fourth quarter 2008. The Functional Chemicals Division benefited from a satisfactory but weaker demand and the successful implementation of cost reduction measures. Functional Chemicals positively contributed to the operating result. Customers of the Textile, Leather & Paper Chemicals as well as Pigments & Additives Divisions continued to destock their inventories, leading to a significant capacity underutilization therefore to an operating loss before exceptionals in both divisions.