Xerium clothing segment sales decline in Q1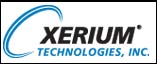 Xerium Technologies Inc, a leading global manufacturer of industrial textiles and rolls used primarily in the paper production process, reported results for its first quarter ended March 31, 2009.

"As expected, the first quarter of 2009 became a very challenging quarter for Xerium and for our industry," said Stephen R. Light, President, Chief Executive Officer and Chairman. "The dramatic downturn in the paper markets is reshaping the industry's landscape, underscoring the foresight of our preemptive moves taken in 2008 to aggressively reduce debt and re-align our operations consistent with our three step strategy. We are working with our customers to reduce our lead times and better manage inventories. Simultaneously, we continue to streamline our products and take a leadership role in delivering the innovations necessary to spur additional cost savings and bring greater value to paper processing.

"We are realistic about the many challenges we face during the deep downturn in our industry. Our financial planning reflects our belief that the bottom of this market will not occur until mid-2009, followed by a recovery that builds momentum by mid-2010. Our strategy for debt reduction remains paramount and we have continued to believe that we will exit 2009 stronger than when we entered it."

FIRST QUARTER FINANCIAL HIGHLIGHTS
• During the quarter, the Company made principal long-term debt payments of approximately $21.5 million, which, along with offsetting currency effects, reduced total bank debt at March 31, 2009 to $609.3 million from $617 million at December 31, 2008. The $609.3 million balance includes $28 million borrowed under our line of credit in the first quarter of 2009.
• Net interest expense decreased during the quarter by $9.2 million or 36.5% to $16.0 million, from $25.2 million in the first quarter of 2008. The decrease is primarily due to the change in fair value of interest rate swaps and favorable currency effects, offset by higher interest rates stemming from the amendment of the senior credit facility in May 2008.
• During the first quarter of 2008, hedge accounting under SFAS No. 133, was not applicable for the Company's interest rate swaps in 2008 and the mark to market changes in their fair value of $12 million were recorded as non-cash charges to interest expense. Effective July 1, 2008, hedge accounting under SFAS No. 133 became applicable and the mark to market changes on the interest rate swaps were charged to accumulated other comprehensive income.
• Net sales for the 2009 first quarter were $116.5 million, a 26.7% decrease from net sales for the 2008 first quarter of $159.0 million. Excluding currency effects shown in the table below, first quarter 2009 net sales decreased 18.3% from the first quarter of 2008, with a decline of 16.4% in the clothing segment and a decline of 21.9% in the roll covers segment. See "Clothing Segment Highlights and "Roll Covers Segment Highlights" for further discussion.