Textile sector to begin its recovery in second half – Reports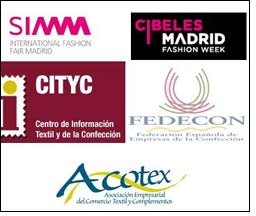 The significant downturn in consumption recorded in recent months, as a consequence of the global financial economic slowdown, has been felt greatly in the textile-clothing sector. Spain's industrial fabric comprises over 4,000 small to medium-sized enterprises which, like those in other neighbouring countries, are facing this economic slowdown only having recently emerged from the extensive reconversion caused by the coming-into-force of the new regulations governing international trade.

Indeed, since 2002, the sector has been implementing an intense process of adaptation to the globalisation of the textile market, which peaked in 2005 with the liberalisation of international textile interchanges. The development which has taken place throughout this time has encouraged Spanish companies to vary what has been their strategy to date and, at the present time, they are firmly committed to setting themselves apart and to seeking new alternatives which are more suited to consumer demand.

According to Angel Asensio, the president of the Spanish Federation of Fashion Companies (Fedecon), "Although the sector is prepared to face a recession, companies need financial support after having invested heavily in their reconversion process in order to be competitive inside and outside our borders".

All the entrepreneurs and experts in the sector who were consulted about how this situation will evolve in forthcoming months coincide in showing their optimism for the second half of 2009. They unanimously say that the reactivation of the market will begin from next September onwards. "Although domestic demand will continue in negative terms during the first half of the year, the drop in inflation and in interest rates will bring with it an increase in families' income, which will serve to stabilise the drop in consumption", they say.

As in previous recessions, the first symptoms of recovery will be noticed when macroeconomic indexes, which have been constant in recent months, stop falling and, according to the experts "we reach rock bottom".

In order for the sector to recover, new ideas and initiatives started up by entrepreneurs will be more important than ever. Seventy per cent of the success of a company lies in its trademark and thirty per cent in innovation, which is why now, more than ever, entrepreneurs must make a solid commitment to these two factors. On the other hand, in this situation it is pivotal to closely monitor the development of customers' tastes in order to be able to meet their demand in a satisfactory manner. For example, in this recession, consumers have shown that they are more loyal to trademarks than ever", they say from within the sector. "If we commit to innovation, creativity and trademark image and we expand overseas, grouped together under the country trademark, the Spanish textile sector will continue to grow as it has been doing for the last thirteen years", they stress.

To sum up, the commitment focuses on quality products which incorporate more innovation in product and design. In addition, it is pivotal to properly convey this commitment to the consumer via brand name reinforcement and product differentiation policies coupled with important, ongoing improvements in productive efficiency, without losing sight of price. Angel Asensio insists that "Spanish industry must make a firm commitment to intangible elements – trademark, image, marketing-, and reinforce the trademark image of our companies".