FIEO urges FM to exempt exports from Fringe Benefit Tax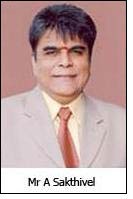 Global recession has impacted almost all segment of Indian Economy. However, exports is its worst victim. World trade is heading towards a negative zone in 2009(-9%) after growing by 8.5% and 6% in 2006, 2007 respectively and then declining to 2%.

The huge stimulus provided by our competitors like China, Vietnam, Thailand, Bangladesh has distorted the prices. Enquiries are coming to us but price remains a crucial issue. We have to match their prices to get orders .Therefore, we request Government to provide us fiscal and non fiscal support to increase our competitiveness.

Talking points of President FIEO, Mr. A Sakthivel with Commerce Minister given below:
1. Continuation of DEPB Scheme. Moreover State and local levies may be integrated (till comprehensive VAT to rebate these is introduced) to grant relief to exporters. DEPB/Drawback rates may be increased by 5% to add competitiveness to exports.
2. Import of Capital Goods under EPCG Scheme should be at "Zero" duty to help exporters in minimizing the cost of procuring capital goods thereby reducing cost of production. The concern of domestic industry is met through Deemed exports benefits to them.
3. Existing Promotional Schemes like Focus Markets, Focus Products, VKGUY, Market Linked Focus Scheme (for US, EU etc)., SFIS, should be continued for five years with additional products and countries to undertake detailed product and country diversification strategy to boost exports. Moreover, in view of the recessionary trends the benefits under this scheme may be increased to additional 2.5%. Minimum benefit under these scheme should not be less than 3.75% as we have found that many exporters did not file the claim for Focus Product as benefit was just 1.25%
4. Power cost in India is three times the international bench mark. Therefore ,Fuel may be made available at international prices to Status Holders, Gold Card Holders and also to Industrial Textiles Park having Captive Power Plant or using their own Generators for export production (other than those availing Advance Authorization) to compensate erratic/high power cost.
5. Domestic procurement, against Duty Credit Scrips issued under various Promotional Schemes, may be allowed to boost manufacturing sector and save outgo of foreign exchange and freight charges. This will also provide level playing field to domestic manufacturer
6. Duty Credit Scrips issued under erstwhile Target Plus Scheme may be made transferable with removal of nexus conditions to facilitate exporters to utilize the same. Most of the exporters could not be utilize the benefit due to strict nexus conditions.
7. Special benefits may be introduced for exports of branded products to compensate exporters building brand name and maintain the same. We have found that cost of branded product goes up by 400-500% but huge cost is involved to build brands.
8. Our total marketing fund is less than Rs 400 Crores whereas China spend RMB 80 Billion(140 times of ours) on marketing. Therefore, an Export Development Fund (EDF) may be created for MSME exporters with a minimum corpus of Rs 5,000 crores particularly for traditional products.