BASF, Sinopec get govt nod for expansion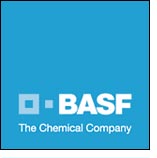 The Chinese central government has approved the Joint Feasibility Study Report submitted by BASF and SINOPEC for the expansion of their joint venture, BASF-YPC Co., Ltd. (BYC), in Nanjing, China, as of July 1, 2009.

BASF and Sinopec will jointly invest approximately $1.4 billion in state-of-the-art technologies to produce downstream specialty chemicals for the Chinese market, serving multiple industries such as construction, electronics, pharmaceutical, automotive and chemical manufacturing.

The investment, which includes the expansion of the existing steam cracker, the construction of 10 new chemical plants, and the expansion of three existing plants, will strengthen the market competitiveness of the joint venture by broadening the product scope and further leveraging the advantages of the integration.

Dr. Martin Brudermüller, member of the Board of Executive Directors of BASF SE responsible for Asia Pacific, said, "The economically successful operation of the joint venture over the four years since startup has shown that close cooperation benefits both parties. The expansion of BYC underscores our strong belief in the growth opportunities of the Chinese market and is another milestone in cooperative development. At the same time, it demonstrates BASF's long-term commitment to China and will further expand our competitive advantage. With the products from our plants, we will be able to help our customers in China make their industries, businesses and homes more energy efficient."

Mr. Wang Tianpu, President of Sinopec, said, "The expansion conforms with China's revitalization plan for the petrochemical industry, fosters the integration of BYC, broadens the portfolio of downstream products in Nanjing, meets the increasing demands in the East China region, and promotes the upgrading of China's petrochemical industry. With this step, BYC will be among the most competitive sites of Sinopec operations."

The final approved project scope includes the following:
• The expansion of the existing steam cracker to a total of 740,000 metric tons per year of ethylene
• The development of an integrated ethylene oxide (EO) derivatives value chain, including:
- The expansion of the existing EO plant and the construction of a new EO purification unit
- The construction of EO derivatives plants, including a new butyl glycol ether plant, a new non-ionic surfactants plant, and a new amines complex for the production of ethanolamines, ethyleneamines and dimethylethanolamine, and the construction of a new DMA3 plant
• The extension of the acrylics value chain with the construction of a new super-absorbent polymer (SAP) plant
• The expansion of the existing propionic acid and aldehyde plants
• The expansion of the existing oxo-C4 plant
• The development of an integrated C4 complex, including a butadiene extraction plant, a 2-propylheptanol plant, an isobutene extraction plant, and a plant for highly reactive polyisobutene.