We make exports from India 'Risk Free!' – GM, ECGC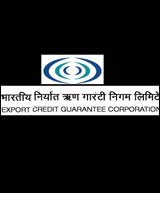 Export Credit Guarantee Corporation of India Ltd. (ECGC) was established in the year 1957 by the Government of India to strengthen the export promotion drive by covering the risk of exporting on credit. Being essentially an export promotion organization, it functions under the administrative control of the Ministry of Commerce & Industry, Department of Commerce, Government of India.

It is managed by a Board of Directors comprising representatives of the Government, Reserve Bank of India, banking, insurance and exporting community. ECGC is the fifth largest credit insurer of the world in terms of coverage of national exports. The present paid-up capital of the company is Rs.8 billion and authorized capital Rs.10 billion.

To bring to our valued readers the role, fee structure and types of services provided by ECGC, Fibre2fashion spoke exclusively to V Viswanathan, General Manager ( National Marketing) at ECGC who was kind enough to spare his valuable time and provide exhaustive replies to our queries.

F2F: What is the role of ECGC in safeguarding payment of exporters in international trade?

V.V: ECGC is a credit insurance organization working under the administrative control of the Govt of India, Ministry of Commerce. The Corporation issues credit insurance covers to exporters to protect them against the payment risks that may arise due to non payments risks of overseas buyers or importing countries. The Corporation also issues credit insurance covers to banks for their working capital finance for exporters protecting the banks against their lending risks.

F2F: What is the fee structure and premium percentage of insured value?

VV: ECGC offers a variety of credit insurance covers to exporters. Exporters can choose to cover a single consignment / order / contract or a single buyer or a series of shipments and more than one buyer. Premium rates are determined on two broad parameters viz., Country to which the shipments are made and the payment terms. In other words, the premium is a matrix.

Importing countries are classified under 7 categories as A1, A2, B1, B2, C1, C2 and D depending on a set of economic and political factors. Exports to countries classified under A1 will attract low premium rates. As the classification goes down from A1 towards D, the premium rates will increase. Similarly, payments secured by a Letter of Credit opened by a bank in the buyer's country will attract lower premium rates compared to the direct credit offered to buyers like documents against payment, documents against acceptance and open delivery terms.

Premium rates are available with any of our offices and an exporter can advise the terms of credit and the destination country and seek the rates. Here again, premium rates willvary depending on the insurance cover that the exporter may seek to obtain. Rates are separate for transaction based covers, turnover covers and exposure based covers.