BASF Asia Pacific Strategy - To double sales by 2020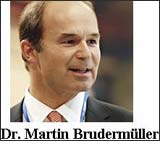 BASF outlined its Strategy 2020 for Asia Pacific. Through 2020, BASF aims to grow on average two percentage points faster than the Asia Pacific chemical market each year. With expected market growth of 4 to 5 percent per year, this would double regional sales by 2020 while earning a premium on cost of capital.

This ambitious strategy is based on growth and new business initiatives. Under its new strategy, BASF will initially target five key growth industries in the region, will increase headcount by at least 5,000 from a current figure of approximately 15,000, and plans to generate 70 percent of regional sales from local production. At the same time, the company will invest €2 billion in the region between 2012 and 2013, and aims to create efficiency improvements that are expected to save at least €100 million annually by 2012.

"BASF has established its position as the leading chemical company owing to its long-standing commitment to the Asia Pacific region. The Asian growth markets will continue to provide attractive opportunities, and our Strategy 2020 will help us to realize them," said Dr. Martin Brudermüller, member of the Board of Executive Directors of BASF SE, responsible for Asia Pacific. "The current economic situation does not change our positive expectations of the long-term potential of these dynamic markets."

Investments of €2 billion between 2009 and 2013
To support the goal of producing 70 percent of its sales within the Asia Pacific region, BASF plans to invest €2 billion between 2009 and 2013. This amount includes BASF's 50 percent share of the $1.4 billion expansion of its integrated chemical production joint venture in Nanjing, China, which was approved by the national government in July 2009. In Chongqing, China, BASF is in the planning phase for a 400,000 ton/year plant for MDI, a precursor for polyurethanes. BASF and the Chongqing authorities aim for mechanical completion of the plant by the end of 2013 and commercial operation by early 2014. Final approvals of the project by Chinese regulators are expected in 2009, and subsequently the BASF Board of Executive Directors plans to approve the investment in the first quarter of 2010.

Five key customer industries, new geographic markets

In Asia Pacific, BASF will organize its sales efforts around key industries in order to grow faster than the market. The company has established an initial set of industry target groups where it intends to become a preferred supplier, including the automotive, construction, packaging, paint and coatings, and pharmaceuticals industries. By looking closely at the value chains in these key industries, BASF will better understand its customers' needs and will be better positioned to provide products and solutions based on BASF's global knowledge and resources.

A few examples of chemical innovations from BASF already introduced forthese industries include engineering plastics for lightweight cars, insulation systems and concrete admixtures for energy-efficient housing, biodegradable packaging materials, environmentally friendly paint ingredients, and advanced intermediates for pharmaceutical production.