Cotton market continues to perform remarkably well this week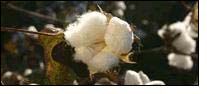 The cotton market continued to perform remarkably well this week. Even though the stock market and the CRB were under pressure for most of the week and the US dollar made a dead cat bounce, the cotton market was able to fend off several attempts to push prices lower, with a noticeable 'buy the dip' mentality emerging. Over the last five sessions December managed to close somewhere between 67 and 110 points above the respective low of the day, which tells us that there are plenty of buyers waiting below.

Speculators added more longs this week, while the trade continued to sell into strength. Open interest in the futures market grew by another 8'000 contracts since last Thursday to over 185'000 as of this morning. It is a bit unusual that December open interest has been going up with just four weeks to go until First Notice Day (November 23). There are still 118'000 contracts open in the spot month and we should therefore expect a rather active and volatile liquidation period.

The latest CFTC report as of October 20 showed speculators at 5.4 million bales net long, while index fund positions amounted to around 8.0 million bales net long. On the opposite side we have the trade with a 13.4 million bales net short position.

While there is strong support beneath the market, we also find plenty of overhead resistance at the moment. This may have to do with the rapidly increasing certified stock, which has grown by another 45'000 bales since last week and now stands at roughly 430'000 bales. Over the last two seasons the certified stock has seen some wild swings, first growing to a record amount of 1'748'207 bales on July 29, 2008 and then declining to just 137'238 bales on January 27 of this year.

We still believe that the trade will do everything in its power - and the certified stock is the trade's power tool - to force carryings back into the market, especially since the AWP (51.98 cents next week) is likely to move above the 52.00 cents loan in the near future, which means that the government will no longer pick up all the carrying charges on loan cotton.

The weather continues to be a factor and this week all cotton areas from West Texas to the Southeast did receive some moisture of varying intensity. Rains in West Texas have so far been light and not detrimental to the crop, which still looks quite promising at this point. The Delta is another story, where one round of heavy rains after another is pounding the region, lowering yield and quality even further. Although the Southeast has received some downpours as well, most of the region is still in decent shape, with yield and quality affected only minimally at this juncture.

The US crop is not alone with its weather problems, as news coming out of China paints a similar picture about the world's largest crop. Planting reductions, an uneven growing season and some adverse weather over the last couple of months have led to lower and lower crop estimates, with most guesses now falling between 6.5 and 7.0 million tons.