NY futures slip this week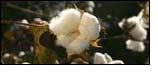 NY futures slipped this week, with December dropping 99 points to close at 66.42 cents.

As anticipated we saw a very volatile and active week of trading, although in the end the market did not stray too far from where it had settled over the previous three weeks. The market did expand its recent range on both ends, but only minimally so, and December has now settled the last 22 sessions between 66.42 and 69.05 cents, a range of just 263 points. Even the intraday range is still relatively narrow at 488 points, ranging from 65.73 to 70.61 cents.

From a technical point of view yesterday's heavy volume reversal to the downside looks damaging at first, but it did not get validated by a decline in open interest, which would have indicated liquidation or capitulation. Instead, open interest went up by 198 contracts during yesterday's big volume session of 48'342 contracts, which is not a bearish sign!

Even though the December contract has liquidated 42'680 contracts since October 30, total open interest has actually gone up by 6'696 contracts and now stands at 193'995 contracts. This is rather unusual and goes to show how much interest speculators and index funds have in cotton these days. While this can be seen as constructive as long as these buyers remain on board, it also harbors certain dangers if they ever decided to exit the market 'en masse', as was the case a year ago when the financial crisis started to unfold.

We believe that the correction we are currently seeing is simply a necessary reconciliation between the futures and the cash market as we head into the notice period. When the current bull market started to take hold in early March of this year, nearby futures were trading roughly 10 cents below the A-index. However, as the speculative community fell once again in love with commodities, this spread started to narrow considerably and aggressive spec buying even managed to push the December contract briefly above the A-index a few weeks back.

Whenever we approach a notice period, the spread between the A-index and NY futures widens back out in an effort to realign NY futures with reality, i.e. with physical prices. When we look back at the May and the July notice periods, we notice that the spread temporarily widened to 700-900 points before reversing course again thereafter. Only the October delivery period proved to be an exception to this rule, but that was mainly due a lack of open interest, which turned October into a non-event.

As we are headed into First Notice Day on November 23, we are once again seeing a pronounced widening of the A-index/NY futures spread. Four weeks ago both values were at around 68.00 cents and since then the futures market has lost some ground, while foreign growths have been playing catch-up. This morning the A-index stood at 71.00 cents, while December futures closed at 66.42 cents. Although the current spread of 558 points is not quite as wide as in previous delivery periods, it may be enough considering that the US crop is the smallest in 20 years and faces quality issues. Also, if it were not for the extremely cheap Pakistan quote, which stands at just 66.00 cents, the A-index would calculate 72.60 cents instead of 71.00 cents. Major exporters like India (71.75), Uzbekistan (73.50), African origins (73.75 - 74.25) and Brazilian (74.75) are probably a more realistic gauge to compare US futures to.