INDEX comes at a good time, Lu Buchanan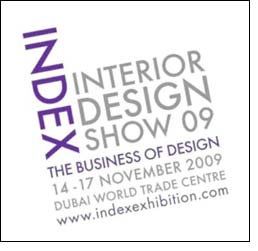 New research commissioned by INDEX estimates that the value of interior design contracting(IDC) and fit-outs within the GCC will grow by almost 90% between 2009 and 2010, with a total value in that period of US$22 billion. Two thirds of this spend will be within the UAE.

The research was carried out by leading independent research company Ventures Middle East, on behalf of dmg World Media, the organizers of INDEX, the leading interior design show in the region.

Ventures Middle East estimates that the total value of new construction projects for all sectors (hospitality, commercial, retail and residential) in the GCC with completion dates within 2009/2010 is some US$149 billion. Despite the economic recession, the UAE remains way ahead of the rest of the region, accounting for 66 percent of all new construction projects, followed some way behind by Saudi at 15 percent and Qatar at 10 percent.

IDC is the works of hard finishes – flooring, ceilings, walls etc – and is an average of 15-20 percent of the total project value.Fit-out is the furniture and fixtures, electrical, kitchen, laundry etc, estimated at an additional 5-8 percent of the total project value. The research indicates that there will be higher spending on IDC and fit-out in 2009/2010 than in 2008 – and will be worth some US$22 billion in total over the two years.

Residential construction projects are the drivers of the IDC and fit-out spend, accounting for 49 percent of the total estimated value, followed by hotels at 27 percent, offices at 19 percent and the retail sector just 6 percent.

Speaking about the research, Lu Buchanan, INDEX Show Director, said, "The research by Ventures shows that there are good prospects for the interiors industry, as we start to move out of the economic downturn. The UAE continues to be a driver for the industry, and this supports our belief that Dubai is ideally placed to become the global hub for interior design.In view of these prospects, INDEX comes at a good time, bringing together the interiors industry from across the globe."

The report considers the four construction sectors as follows:
• Hospitality – the total value of hospitality projects within the GCC between 2009 and 2010 is almost US$20 billion, with fit-out and IDC spend at US$6 billion.The UAE takes the lion's share, accounting for 69 percent of the value, and is entering a phase of sharp growth, with spending on IDC and fit-out set to increase by a 69% from US$1.5 billion in 2009 to US$2.6 billion in 2010. KSA hospitality projects are worth some US$2.3 billon, with estimated spending on IDC and fit-outs at US$690 million. In Bahrain, over 10 five star hotels are expected to come online between 2008 and 2010, with total IDC and fit-out value of over US$412 million.

• Commercial Sector - according to leading interior design and consulting contractors, an average of 10-12 percent of the total commercial/offices projects value is allocated for interior design and contracting and major fit-outs for office space. The total value of new commercial projects within the GCC is US$34 billion, with IDC and fit-out estimated at US$4 billion.