Cotton prices to play catch up in the weeks to come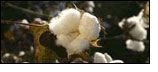 NY futures continued to edge higher during this holiday-shortened week, with March advancing another 125 points to close at 75.22 cents.

While NY futures continued to move higher in a steady and orderly manner, the same cannot be said of the local markets in China, India and Pakistan, where prices exploded to the upside amid some frantic buying by mills and traders trying to cover short positions.

China set the pace, as prices at the government reserve auction traded as high as 15'585 Yuan/ton this week, basis T.328, which converts to over 105.00 cents/lb. The daily trading volume at these auctions amounted to around 18 - 20'000 tons, so we are not just talking about some odd lots changing hands at these elevated levels. Turnover at the Zhengzhou Commodity Exchange was very active as well and set a new record of 521'370 contracts (double counted) on Wednesday, whereof over 500'000 contracts traded in the May contract alone. May reached a high of 16'190 Yuan/ton this week, which is the equivalent of around 107.56 cents/lb. The Chinese government is apparently trying to calm the market with the release of import quotas. Rumor has it that the annual Tariff Rate Quota of 894'000 tons will be released earlier than usual and that there may be an additional quota with a sliding scale duty of somewhere between 0.5 - 1.0 million tons.

However, while Chinese prices may eventually get capped with the release of import quotas, the prospect of such quotas is stoking fires of fear and greed in India and Pakistan, and as a result we have seen Indian prices jump by about 5 cents this week alone. Export registrations are approaching 3 million bales in India, whereof over 2 million have been added in November alone. The furious pace of registrations has rekindled rumors of some kind of government intervention on the export front, although we do not believe that an export ban is in the cards.

While the futures market had been outpacing world prices in recent months, we expect world prices to play catch up in the weeks to come. The A-index has risen by 265 points this week and now stands at 74.95 cents, although it is still below where March futures closed on Wednesday. Typically we find the A-index in a range of about 5 - 10 cents above the spot futures month.

However, as we have mentioned before, the current index may be somewhat distorted by the cheap quotes for Pakistan and Tanzania, which are not readily available anymore in the marketplace. Without these two the A-index would calculate about 245 points higher at 77.40 cents, which is more reflective of where the bulk of high grades are currently trading on a C&F Far East basis.

The bullish sentiment is being fueled by the fact that a substantial amount of cotton is being withheld from the marketplace for a variety of reasons. US cotton, which provides the largest amount of exports to the world, is uncompetitive because speculators have driven the futuresmarket way above the cash market. Why would merchants want to sell their cotton to mills if speculators are willing to pay several cents more for it?