Mills replaces all December fixations with new on-call biz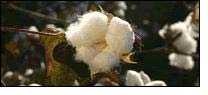 With fears regarding a potential debt crisis in Dubai fading away, it turned out to be a rather uneventful week in the cotton market. Even though prices moved lower for a few days, there was hardly any downside momentum behind it. While the market still traded 12'155 lots during Tuesday's drop of 120 points, volume declined to less than half of that on Wednesday, signaling to traders that there wasn't much follow-through to the downside. Today's bounce was equally uninspiring, with volume estimated at just over 7'000 futures and a paltry 1'100 options.

We currently seem to have a standoff between mills and merchants, with both sides unwilling or perhaps unable to make price concessions. Mills are still not ready to accept the big jump in prices that has occurred over the last two months, during which the nearby futures contract has risen from 61 cents in early October to over 74 cents. As we have explained last week, since merchants operate primarily from basis-long positions, they are forced to follow the lead of the futures market and are therefore unable to meet the lower price ideas of mills. Sooner or later someone's hand will be forced and we believe that it will be the mills that have to pay up.

In recent years mills have fared quite well by sticking to their hand-to-mouth buying, but this season that may not apply since we do have a fairly substantial production gap and high grades are going to be in short supply. To simply hope for prices to come down at some point and to expect that the desired qualities will still be available by spring or summer is probably not a smart approach. We believe that some mills are recognizing the dilemma and are trying to secure at least the qualities they need, while leaving the price open for now.

At least that's what latest US export sales figures and the corresponding jump in on-call sales lead us to believe. Last week the US sold 250'700 running bales of Upland cotton to 22 different markets, with China taking the biggest chunk at 68'300 running bales. During the same week, unfixed on-call sales increased by 361'200 bales net, with unfixed sales on the March contract jumping by 541'300 bales. Overall there are once again nearly 5 million bales of unfixed on-call sales open, which is about the same amount we had before the December liquidation. In other words, mills have already replaced all the December fixations with new on-call business.

In a market that is moving higher, this strategy of leaving the price open is backfiring on buyers. By collectively hoping that prices will break at some point in the future, only to see the market work its way higher, mills have been leaving a lot of valuable money on the table. A 13 cents move over two months on a rolling position of roughly 5 million bales of unfixed on-call sales amounts to around 325 million dollars. By keeping such a large number of unfixed contracts open, mills are essentially defeating their purpose, because these unfixed contracts create tremendous support underneath the market and keep potential corrections well contained.