Union Textiles Minister inaugurates two Cotton Sales Depots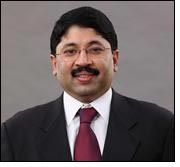 Thiru. Dayanidhi Maran, Union Textiles Minister inaugurated two Cotton Sales Depots at Coimbatore and Rajapalayam, which have been set up by the Cotton Corporation of India Limited (CCI), under the Depots Sale Scheme.

While speaking on the occasion in Coimbatore, Thiru Maran said that these depots will store bales from cotton producing States like Gujarat and Maharashtra and sell to local mills. Mills will be able to procure quality cotton from these depots at their doorstep, and this measure will enable the textiles mills to reduce the yarn cost by approximately Rs. 2 per kg, He further said that to help small mills, whose requirement is not very large, these depots will also sell minimum quantity of 50 bales of cotton. This initiative will redress the major problems facing the textiles mills, particular spinning, in Tamil Nadu, said the Textiles Minister.

Cotton Corporation of India (CCI) has formulated the Depot Sale Scheme for areas where textiles mills are clustered for sale of cotton directly to mills. Initially the States of Tamil Nadu, Punjab and Himachal Pradesh have been chosen, said the Textiles Minister. The major obstacle, which is hindering the implementation of the Depot Sale Scheme, is levy of local purchase tax @ 4%, levied by the cotton dispatching State. Thereafter, the State, where the cotton is sold, levies 4% VAT on the sale of cotton, said Thiru. Maran. The Minister said that CCI will bear an additional cost of 2% over and above CST, and the State Governments of Punjab, Himachal Pradesh and Tamil Nadu have been approached for exempting of VAT on sale of cotton bales through Depot.

Thiru. Maran said that the Government of Tamil Nadu had exempted the applicability of 4% VAT and this has made viable the opening of depots in Tamil Nadu. The response from other States is awaited. The Government will closely monitor the progress of the Scheme and if it is successful additional depots in Tamil Nadu will be established, said the Minister.

The Textiles Minister said that the Tamil Nadu has a vibrant textiles industry with 868 spinning mills and 25 composite mills, of these 310 and 13 are located in an around Coimbatore, respectively. There are 976 spinning units in small scale sector in Tamil Nadu, which provide employment to approximately 38,380 workers, of which 563 spinning units are in Coimbatore, and provide employment to approximately 17,886 workers. Tamil Nadu has been a major beneficiary of Technology Upgradation Fund Scheme (TUFS), of the Rs. 67,222 crore subsidy disbursed under the Scheme, Tamil Nadu has got 18,933 crore, which is 28% of the total subsidy disbursed, Thiru. Maran added .

The Minister said that Maharashtra and Gujarat are the major production States and Tamil Nadu is the minor producers of cotton with yearly production of 5 lakh bales (85 million kg.). The consumption of cotton in Tamil Nadu is approximately 1,658 million kg. which mainly comes from Gujarat and Maharashtra for spinning in Tamil Nadu, said Thiru. Maran.