Nike ties up with MIT to fight climate change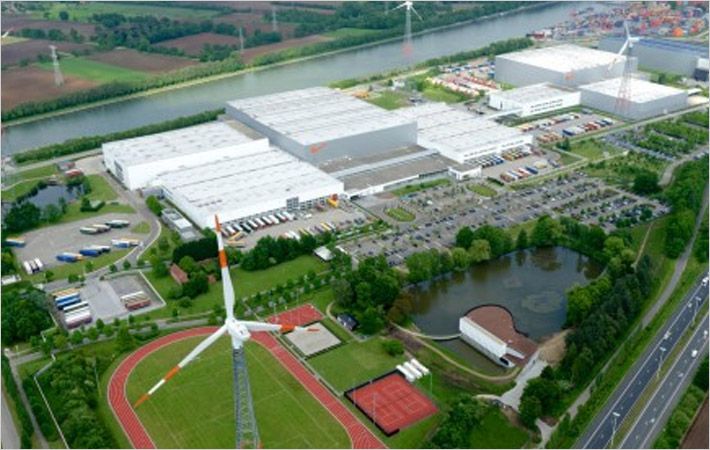 Athletic footwear and apparel maker Nike, Inc. is raising the bar in the fight for environmental protection. In a press release, Nike said as part of its strategic focus to reduce its environmental footprint and enable business growth, the company recently announced two efforts aimed at furthering that commitment: a collaboration with the Massachusetts Institute of Technology (MIT) Climate CoLab to bring innovation in materials to the forefront of the climate conversation and a commitment to reach 100 per cent renewable energy in company-owned-and-operated facilities by 2025.

"For more than a decade, we've worked hard to understand where our greatest impacts lie. We know materials make up about 60 per cent of the environmental impact in a pair of Nike shoes," said Hannah Jones, Chief Sustainability Officer and VP, Innovation Accelerator, Nike, Inc. "This knowledge has focused us on the need to bring new low-impact performance materials to scale through innovative solutions."

According to research by MIT's Materials System Laboratory about the global impact of materials on climate change, the global apparel industry is expected to produce more than 400 billion square meters of fabric per year – representing nearly enough material to cover the state of California – and is estimated to consume nearly 1 billion kWh (kilowatt hour) of electricity every year. According to the research, creating and processing materials are significant contributors to global greenhouse gas emissions.

"Through this collaboration with Nike, the MIT Climate CoLab can help kick-start the conversation around materials by galvanizing our global community to start to tackle this immense challenge," said Professor Thomas W. Malone, Principal Investigator and Founder of the MIT Climate CoLab project. "The Climate CoLab is harnessing the power of collective thinking to solve some of the world's toughest challenges and develop solutions to drive a new shared understanding that, ultimately, can enable transformative change."

The MIT Climate CoLab Materials Challenge seeks revolutionary new ideas for how to engage industries, designers and consumers in valuing, demanding and adopting low-impact fabrics and textiles.

Once materials are created and sourced, they go into the hands of designers, which is why Nike created the Making App, a predictive app that helps designers and product creators make better decisions about their materials choices. Nike recently updated the app to highlight the climate-related impact of materials choices alongside chemistry, waste and water.

To target the environmental impacts that extend beyond materials, Nike also announced its commitment to reach 100-per cent renewable energy in company-owned or operated facilities by 2025.