Polyester price drop cuts into cotton's share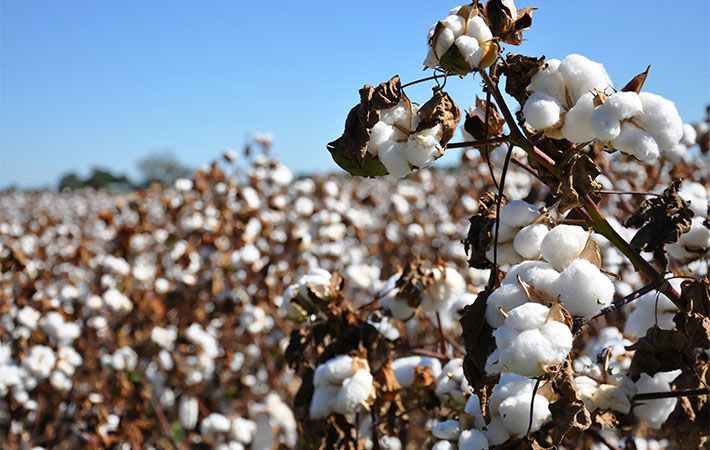 The ongoing drop in polyester prices has cut into cotton's market share, particularly in China where polyester has been favoured over cotton in recent seasons.

"When cotton prices dropped at the start of 2014/15, the gap between the Cotlook A index, and polyester prices in China narrowed significantly and greatly improved the competitiveness of cotton," an ICAC press release said.

"However, this only lasted for a few months as polyester prices continued to drop while cotton prices stabilised," the cotton trade body observed.

According to ICAC, in 2015/16, that gap has continued to widen, with polyester prices falling from 52 cents per pound in August 2015 to 43 cents per pound in January 2016.

During the same period, the Cotlook A Index has averaged 70 cents per pound, ranging from a high of 74 cents per pound to a low of 66 cents per pound.

In the press release, ICAC also added that cotton consumption in China is forecast down 5 per cent to 7.1 million tons in 2015/16, though it still remains the world's largest consumer of cotton.

While, world cotton consumption in 2015/16 is projected down 1 per cent to 24.1 million tons, with India's consumption expected to be up 2 per cent to 5.5 million tons, while Pakistan's will dip 12 per cent to 2.2 million tons.

Consumption in Turkey will likely remain stable at 1.5 million tons, while consumption in Vietnam and Bangladesh are expected to grow by 22 per cent to 1.1 million tons and 13 per cent to 1.1 million tons, respectively.

"Given the fall in consumption and lower domestic cotton prices, China's imports are expected to fall by 40 per cent to 1.08 million tons," ICAC noted.

"However, if the pace of its imports remains steady, then Vietnam may overtake China as the largest importer of cotton in 2015/16," the body again observed.

Cotton imports by Vietnam for the first four months of 2015/16 totaled 327,000 tons, while those by China totaled 247,000 tons.

2015/16 cotton imports by Vietnam are projected to be up 17 per cent to 1.1 million tons and imports by Bangladesh are forecast to increase by 12 per cent to 1.08 million tons.

Consumption in both Vietnam and Bangladesh is increasing steadily, due to lower production costs, but both produce very little cotton, and instead rely on imports to meet demand.

ICAC estimates that world ending stocks will decrease by 7 per cent to 20.5 million tons, which represents about 81 per cent of world cotton consumption in 2015/16.