Q3FY16 net soars 38.7% at Reliance Industries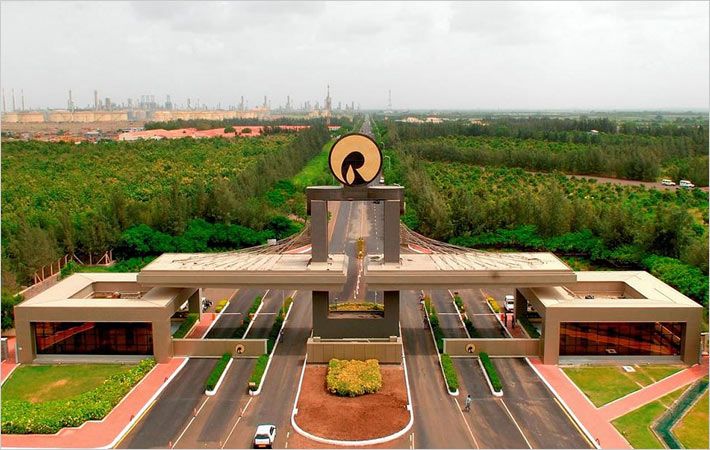 For the three months to December 31, 2015, consolidated net profit at India's biggest private sector company Reliance Industries Ltd soared 38.7 per cent year over year to Rs 7,290 crore.

However, fall in crude oil prices and subsequent declines in prices of products produced by the company led to revenue dropping 23.9 per cent from a fiscal ago quarter to Rs 73,341 crore.

"During the third quarter of fiscal 2016, the declining upstream prices imparted weakness across the polyester chain and hindered price stability," Reliance Industries stated in a press release.

"Adverse macroeconomic factors in China, cash flow pressure and capacity overhang weighed on regional polyester market," it added.

"As a result, the producers resorted to production cuts leading to relatively stable deltas across polyester products," the Mukesh Ambani led company observed.

According to Reliance, PX markets witnessed steady demand on higher PTA utilisation rate, while Asian contract price settlement in November 2015 provided some stability in the market.

Spot prices in the third fiscal quarter declined 4 per cent quarter on quarter and strong downstream resistance and falling energy prices exerted downward pressure on PX prices.

The controlled supply owing to outages and shutdown kept market in balance and supporting deltas of $ 346 per metric ton in the reporting quarter, which is marginally lower from the previous quarter.

PTA markets achieved better delta of $92 per metric ton in the quarter under review, up by 4 per cent over its prior quarter, owing to production declines and speculative demand.

"The PTA market in China supported to calibrate the supply thus providing better market balance and this has improved market sentiments, reflecting in marginally higher deltas," the company said.

However, MEG market weakened owing to imbalance of supply and demand as China witnessed high imports and rising port tank inventory, resulting in oversupply situation in the MEG market.

"In response, producers resorted to production cuts and turnarounds to reduce supply glut, leading to prices in the reporting quarter plunging 21 per cent over the earlier quarter, while naptha margins dipping 32 per cent," it informed.

Reliance further added that polyester markets remained oversupplied with stable demand and that the sector is under pressure due to high inventory with tight liquidity.

Polyester yarn and fibre prices in the third quarter fell 7-9 per cent over the previous quarter on falling feedstock prices leading to improved buying at consumer level.