Textile Ministry focuses on welfare of SC beneficiaries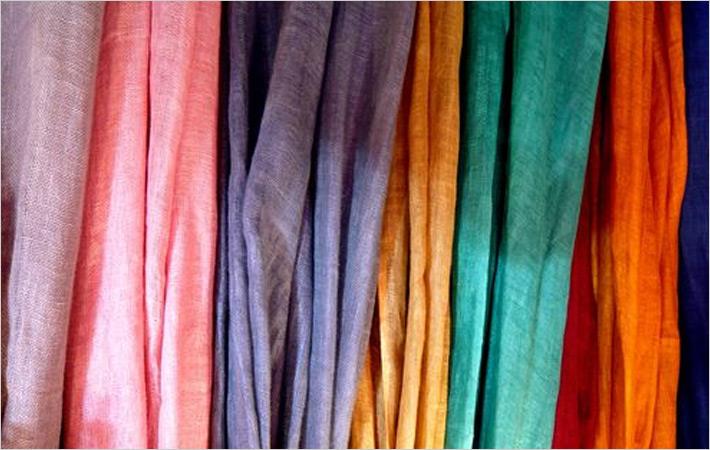 The Ministry of Textiles proposes to give fresh impetus to measures for the welfare and development of weavers, artisans, jute workers, sericulture workers, entrepreneurs and others in the textile sector, belonging to the Scheduled Caste category.

The strategy includes a 6-point action plan for different sectors with a budget allocation of Rs. 167.5 crore for the current financial year, according to a Textile Ministry press release.

Under the plan, SC Weavers will now get higher subsidy for powerloom upgradation under a modified scheme

The guidelines for In-Situ Upgradation Scheme for Plain Powerlooms have been modified. Weavers will receive differentiated and enhanced subsidy under the new scheme. The Central Government will provide financial assistance to the extent of 75 per cent of the cost of upgradation, up to a maximum subsidy of Rs. 60,000 per loom, for attachment with rapier kit. The new scheme has come into effect, from April 1, 2016.

According to the action plan, there will now be a premium-free Group Insurance Scheme for powerloom workers

Till now, SC weavers were required to pay Rs. 80 as his/her share of the premium, towards Group Insurance Scheme for Powerloom Workers. The Government's share was Rs. 290 per weaver, and Rs. 100 used to be paid from Social Security Fund of LIC. The Government has now decided to bear the weaver's share completely, taking its share to Rs. 370 per weaver, out of the total premium of Rs. 470 per weaver.

The jute sector comes third on the Textile Ministry's action plan. Training and skill development of SC persons has been initiated by National Jute Manufacturers Corporation (NJMC), under ISDS. NJMC has now decided to train about 75 per cent of its total manpower from the SC category.

SC category members working in jute mills will now receive additional subsidy for coverage of life insurance and accident insurance, by paying the premium under PMJJBY and PMSBY.
SC workers in jute mills will now have better housing facilities; a scheme for housing shall be ormulated, with 50 per cent subsidy being given by the Union Government.

Under the action plan, the allocation for welfare of SC category in the handloom sector has been increased from Rs. 16.38 crore in FY 2015-16 to Rs. 40 crore in FY 2016-17.

The Ministry also decided to focus on providing marketing support to SC weavers, to enable them to participate in various handloom marketing events. Arrangements will be made for their travel, lodging and boarding.

It has been decided that block-level handloom clusters having at least 25 per cent weavers in the SC category will be given preference, while sanctioning Central Government financial assistance.