US cotton acreage to be up 6.2% in 2016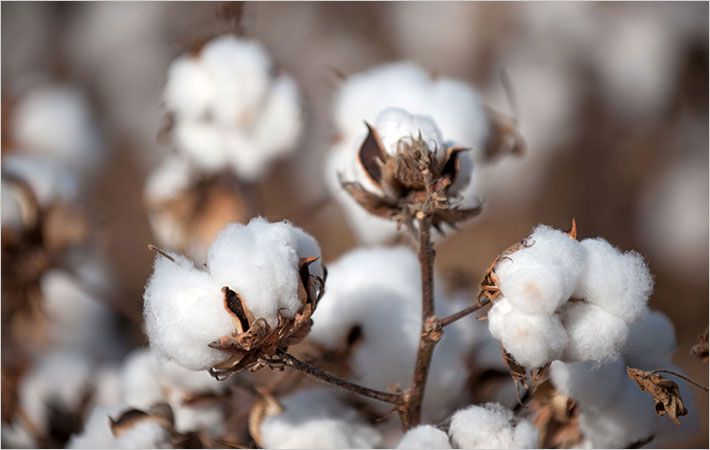 According to the National Cotton Council's 35th Annual Early Season Planting Intentions Survey, US cotton producers intend to plant 9.1 million cotton acres this spring, up 6.2 per cent from 2015.

"Upland cotton intentions are 8.9 million acres, up 5.7 per cent from 2015, while extra-long staple (ELS) intentions of 208,000 acres represent a 31.2 per cent increase," a NCC press release mentioned.

The NCC questionnaire, mailed in mid-December 2015 to producers across the 17-state cotton belt, asked them the number of acres devoted to cotton and other crops in 2015 and the acres planned for the coming season.

Dr. Jody Campiche, NCC's vice president Economics & Policy Analysis, said, "Planted acreage is just one of the factors that will determine supplies of cotton and cottonseed."

"Ultimately, weather, insect pressures and agronomic conditions play a significant role in determining crop size," she observed.

She said that with abandonment set at 11 per cent for the United States, the cotton belt harvested area totals 8.1 million acres.

"Using an average US yield per harvested acre of 831 pounds generates a cotton crop of 14.0 million bales, with 13.4 million upland bales and 595,000 ELS bales," Dr Campiche noted.

"US farmers respond to relative prices when making planting decisions and during the survey period, December futures contract averaged just under 65 cents per pound, which is very similar to year-ago levels," she added.

"However, corn and soybean prices are 8-12 per cent below year ago levels, so price ratios of cotton to competing crops are a bit more favourable than in 2015," Dr Campiche informed.

"Survey respondents in the Southeast indicated a 5.1 per cent decline, lowering the regional total to 2.1 million acres," NCC too added.

"Across the six states, the results are mixed with increased acreage in Alabama and Florida and a decrease for the other four states," the cotton body stated.

The survey indicates more cotton in Alabama at the expense of wheat and soybeans, while Florida's acreage is almost exclusively moving away from peanuts into more cotton.

In Georgia, cotton acreage is expected to decline by 5.0 per cent with corn and soybeans pulling acres from cotton and in South Carolina, cotton acreage is expected to decrease 13.5 per cent with shifts to corn and soybeans.

North Carolina is shifting to primarily soybeans and corn, while corn benefits from the modest decline in Virginia.

In the Mid-South, growers have demonstrated their ability to adjust acreage based on market signals, in particular, competing crops' relative prices.