Uster celebrates 50 years of offering cleaner yarns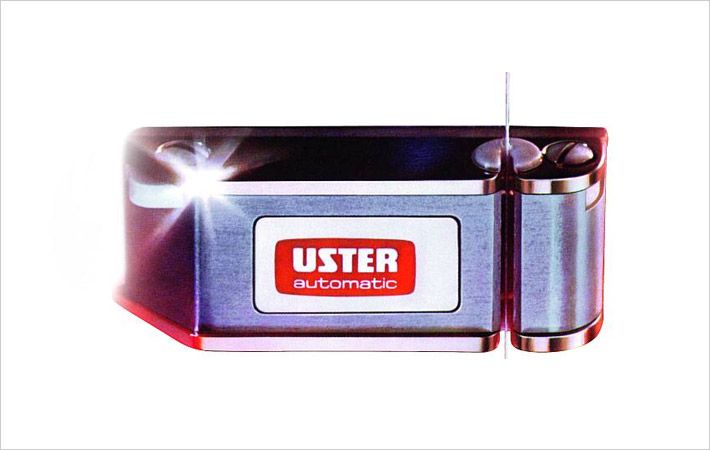 Spinners can set up automatic yarn clearing with the latest Uster Quantum 3 at the push of a button, a feature, which is the legacy of 50 years' continuous progress in textile quality assurance and mill optimisation.

It is a history with three vital elements; Uster's in-house expertise in instrument technology, detailed knowledge of customers' quality needs, and most importantly the commitment and skill of the Uster people behind some of the textile industry's most significant innovations.

"Some of these pioneers, true experts in textile quality control, now help to put these developments in context," the Switzerland based Uster said in a press release.

The Uster Automatic UAM B1 was the first yarn clearer for automatic winders, introduced to the market exactly 50 years ago.

It was initially installed on several of the leading automatic winding machine brands of the day, including the Schlafhorst Autoconer AC 107, Gilbos Conematic, Müller Automat, Barber Colman CC, Schweiter CA11 and Leesona Uniconer.

"This was actually a further development of the much-earlier 'Uster Slub Catcher', effectively the original yarn clearing system, which had been patented as 'Yarn Cleaning Device' as far back as 1952," it added.

The next clearer model for automatic winding, the Uster Automatic UAM CI, was launched in 1970, which added a special `thin place adapter´ to eliminate any disturbing thick and thin places remaining in the yarn.

In 1975, since data became simply essential. Uster was ready with the new Uster Activity Recorder for its latest yarn clearers.

This system registered the cut and downtime history of an Uster Automatic clearer installation and was the first true data system for yarn clearers, the precursor of modern systems now considered as indispensable in yarn clearing.

The Uster Polymatic UPM 1 was the first of the company's clearers to be based on microprocessors and a further innovation was the use of the NSLT classification, still important today.

The ability to detect and remove disturbing foreign matter contamination in yarn was a valuable innovation for spinners, and Uster added this feature after taking over the operations of Peyer AG in 1994.

The Uster Peyer Clearer UPC 200 was the first Uster yarn clearer able to detect foreign fibres and had a unique design, based on an optical sensor which could pinpoint disturbing thin places, thick places and foreign fibres simultaneously.

Yarn clearing in the past had largely been based on the class approach, in which the customer selected category fields required to be free of defects.

Uster Quantum was the first yarn clearer to allow active monitoring of quality parameters at the winder and to introduce the scatter plot method to the process.

This revolutionary system, displaying real yarn events or also called irregularities, was implemented in the first and second generations of the Uster Quantum of which 2.2 million units were sold before the next generation was launched.