V&A to unveil The Fabric of India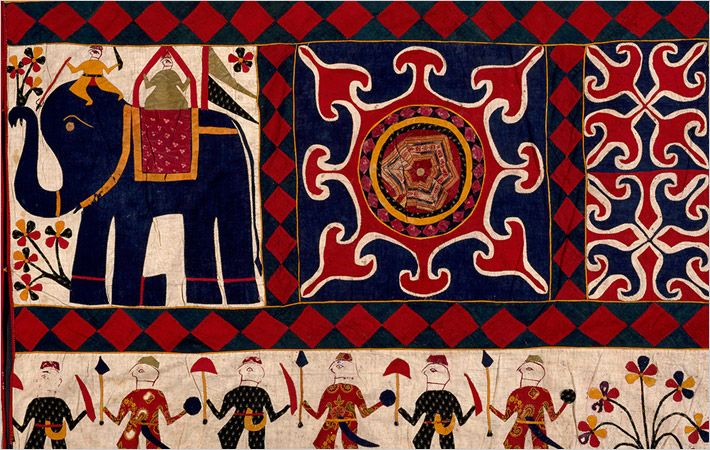 It is virtually the history of Indian fabrics. Victoria & Abert Museum's India Festival - The Fabric of India which will be the first major exhibition to explore the dynamic and multifaceted world of handmade textiles from India, spanning from the 3rd century to the present day, gets underway in London on October 3. It will be on till January 10, 2016, V&A said in a statement.

Showcasing the best of the V&A's world-renowned collection together with masterpieces from international partners and leading designers, the exhibition will feature over 200 objects, many on display for the first time. Visitors can expect a stunning range of historic dress, heirloom fabrics, and cutting-edge fashion.

The astonishing skills and variety evident in India's incomparably rich textile tradition will surprise and inform even those with prior knowledge of the subject, and is sure to delight visitors, V&A said.

The exhibition is divided into five sections – Nature and Making, Sacred, Splendid, A Global Trade, Textiles in a Changing World and At the Cutting Edge.

The V&A statement hailed India's rich natural resources for making and decorating textiles that are unrivalled. Its varied geographical regions and climates provide a huge range of plant fibres and natural dyes for the cultivators, weavers, dyers, printers and embroiderers of the subcontinent, it said. Over centuries, most regions developed specialities based on local conditions, such as the golden silks of Assam, the fine cottons of Bengal, or the red dyes of south-east India.

Nature and Making explores this astounding variety of textile-making materials and processes.

Whether worn for rituals, offered by devotees to temples and shrines, or used as hangings to decorate sacred spaces, textiles still play a key role in religious observance in India, V&A said. Religious stories such as the Ramayana and scenes from the life of Krishna or Jesus can be told on cloth. The Buddhist lotus is woven into textiles to adorn temples. The words of the Quran are written on an undershirt to protect its wearer.

Human and divine figures, religious symbols and the written word all play their part in creating the textiles that speak to the worshippers of different faiths in the Sacred section.

The Splendid section showcases a variety of royal masterpieces, all crowned by Tipu Sultan's massive 18th century chintz tent towering above the gallery.

The V&A statement notes that Indian textile-makers exported a vast range of luxury and utility fabrics to the Middle East, Mediterranean, Africa and Asia for centuries before European merchants arrived in the wake of Vasco da Gama's discovery of the sea route to India in 1498.