Asia boom years - Cegid IT Conference review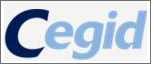 When all's doom and gloom on most of the retail high streets around the world, with continued talk of profit warnings, closures and tough trading conditions, it's encouraging to see many looking further afield, including expanding abroad, particularly in Asia.

Eyes are descending on Asia, which, even in the current economic climate, is still seeing 5-6% growth. Some retailers, for instance Zara, recently reported a sharp rise in profits thanks largely to its overseas expansion. Many retailers are eyeing with envy and jumping on the bandwagon.

The tried and tested formula seems to be by testing the water first and entering with caution: trialing international web stores online; then maybe seeking local partnerships and franchise agreements, often within department stores; and finally opening brand-owned flagship stores in major cities, before rolling out more stores on a wider scale.

But expanding into new, often unknown territories brings with it a number of challenges. For instance, operating in far flung parts of the globe puts greater pressure on the supply chain and store operations, not to mention common concerns associated with working in different languages, currencies, laws and cultures.

According to research by Martec International, with the lure of a potential 73% increase in retail sales in China by the end of 2015, one in four of the world's largest retailers - including Tesco, Carrefour and IKEA - are clearly well placed for being in China. Coupled with a strong desire across Asia for western products and luxury brands, several prominent clothing retailers are aggressively pushing ahead with multiple store openings.

To support this drive, international fashion and beauty brands like Devanlay-Lacoste, L'Occitane and Longchamp are relying on retail IT experts in international markets to make sure appropriate systems are in place. Reliable technology and processes are needed in order to be able to cope with new languages, tax rules and different demands of the local consumer; not to mention align everything globally, including the all-important analysis and monitoring that software engenders across the business.

For instance, Devanlay-Lacoste has selected Cegid's international retail management software for its stores and concessions across Asia. Ted Baker has also recently decided to switch to Cegid point-of-sale retail software for its expansion into Asia. Speaking at Cegid's recent conference on Asia (September 29, 2011), Dustan Steer, Ted Baker's IT director, said that after taking ownership of a store in Hong Kong and putting in the new software, it increased performance and efficiency and this success led the company towards further expansion in China.

"With only 5% of Chinese owning a credit card, compared to 60% in the US, as well as varying accounting standards and different body shapes and tastes in clothing, localised IT solutions have often made a difficulttransition that bit easier," said Frances Riseley, deputy managing director at Martec International.