Fashion brand Cerruti opts for CAD system by Assyst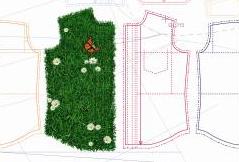 The Human Solutions Group's Italian subsidiary Sistemi Assyst with its HQ in Lainate in Milan has equipped the Paris office of the Italian fashion designer Cerruti with Cad.Assyst.
The House of Cerruti designs, develops and sells high-quality fashion apparel for men. Cad.Assyst will be used in the company's sportswear segment in the development of high-quality T-shirts and for the leather apparel line designs.
The advantages of the Cad.Assyst design software for the fashion label are obvious: uniform standards relieve personnel of routine tasks – and users can save between 15 and 20 percent of patternmaking time.
About Sistemi Assyst and the Human Solutions Group
Sistemi Assyst has been a staunch technology partner of the Italian apparel industry for the past 25 years. It helps companies like Diesel, Max Mara, Belvest, Lovable to develop their products in a customer-oriented and market-driven way.
Sistemi Assyst