Acer drives growth of Kingdom's IT market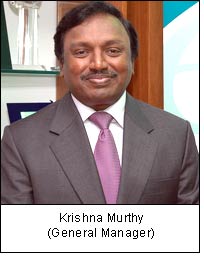 Acer, the world's third largest IT vendor and the Leading PC provider in the Kingdom of Saudi Arabia, reinforced its ongoing commitment to strengthening channel business model and helping to expand the Kingdom's IT market.

In a partner meet held today, Acer executives highlighted the crucial role its channel partners play in making Acer's empowering technology and products available to valued customers across the kingdom. In the Kingdom Acer is a major player for notebooks and desktops.

"The Kingdom of Saudi Arabia is a very important market for Acer," said Krishna Murthy, General Manager, Acer Computer Middle East. "We have made great progress in the last few years, and empowering our partners is instrumental for our continued success."

"With the help of our partners we aim to capture a significant proportion of the kingdoms fast-growing IT market," added Murthy.

At the meet, senior Acer executives updated channel partners and distributors from across the kingdom. New products and Acer's 2008 strategy were key subjects.

"This meet gives us a chance to connect with our distributors in an open forum," said Basem J. Salaymeh, Sales Manager – KSA, Acer Computer. "Our business model to reach the customers through our partners has proven very successful for us. Our partners reflect Acer's professionalism and track record and we would like to assure them of our ongoing commitment toward them."

Acer's channel partners applauded the new reward schemes and annual loyalty programme. A Mercedes-Benz automobile awaits the top performing partner in 2008.