Application Laboratory to produce finished leather fashion line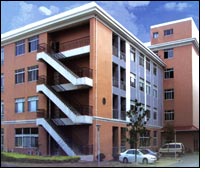 Stahl has recently opened a brand new, purpose-designed Application Laboratory in Shanghai for the specific purpose of enhancing the technical service provided to customers in China.

Stahl has long recognised the importance of the China market. Following on from the building of their new manufacturing plant which began production in Suzhou in 2006, the establishment of a number of application facilities based in close proximity to its customers, of which Shanghai is the first, has become a strategic necessity.

This well equipped laboratory enables a higher level of services to be provided to customers, including the possibility of developing new exclusive articles specific to their local needs to be formulated and applied under controlled conditions.

As new products are developed in the Research and Development facility in Suzhou, they will be applied under controlled conditions and tested prior to launch in the China market.

The facility will be available for customer training to expand experience and understanding of product and application technology.

Plans are also in place to use the new facility to produce finished leather fashion collections that are related to the precise requirements of the China leather industry for Stahl's displays at the Shanghai and Guangzhou Leather Fairs.

The laboratory has been equipped with Chemical Milling, GeMaTa Starplus and Starlab Roller Coating Machines and a hydraulic press with a mix of fashionable and commercial embossing rollerplates. Modern spraying, drying, buffing and polishing facilities have also been installed.